Meet Solutions Pod: a series of live discussions with inspiring community leaders where we're exploring ways to unlock our human potential, including health, environment, and society at large.
Our September Solutions Pod has welcomed a special guest Gabriela Rocafort (also known as Vegan in Heels) from Tampa, Florida.
Together with Justin Lewis, Taiwan and Anastasia Vozovik, United Kingdom, they had an in-depth discussion about sustainable fashion. You too can join the global conversation and watch the full interview on YouTube below.
In this article, we're sharing the highlights of the conversation with Gabriela.

Let's dive in!
Gabriela, how did you get into eco-lifestyle blogging?
I started blogging three years ago on my website. Everything started after I had my first child, Luna. She's five years old now. When I became a mum, I realized that there were a lot of things that I could be doing way better. I started with a vegan diet, and soon after turned my eyes towards fashion. My love for fashion has always been there because my mum creates and designs clothes, so it's something I grew up with.
A couple of years ago I realized that everything's connected. There is a huge gap in the industry that is making me feel uncomfortable with how things are right.
Unfortunately, the information, especially for the Latin American countries, is not as commonly found, so I decided to create a resource for people who are looking for better ways of doing things. Particularly, related to fashion and beauty.
That is how I started my blog, which is fully in Spanish. I have some information in English as well.
It's amazing that you are expanding access to this information to the Spanish community! What are the biggest problems with fast fashion and how people can break the cycle with fast fashion?
At the very beginning, centuries ago, the fashion developed two seasons: spring/summer and winter/fall. We created fashion to meet our needs for the change in temperature during the year.
Since then, we realized that fashion was an amazing way to express ourselves. Fashion became art. Fashion brands decided to start creating more and more collections each year to a raising demand.
Right now, we are facing about 50 new collections globally, instead of two every single year. This creates a couple of problems.
First of all, climate change, as fashion creates an enormous amount of pollution with its nonstop production. Also, the use of chemicals and toxins that are bad for the environment and our health too.
Mass brands wanting to get wealthy is creating social problems, like Fairtrade. Many of these companies aren't paying enough to the people who are working on the creation of the garments, and that is not just the people working in the factories. The production chain is massive and all these different people aren't getting paid properly. That leads us to poverty globally. Especially, in less developed countries that don't have the governmental support to guarantee decent working conditions.
Other than that, there is a lot of animal exploitation within the industry. Apart from the dangerous levels of contamination mentioned earlier, wildlife is suffering for mass-fashion's sake. Look at animal-based or animal-by products and fabrics.
In summary, it's contamination, pollution, human rights problems, Fairtrade problems, and animal and resource exploitation.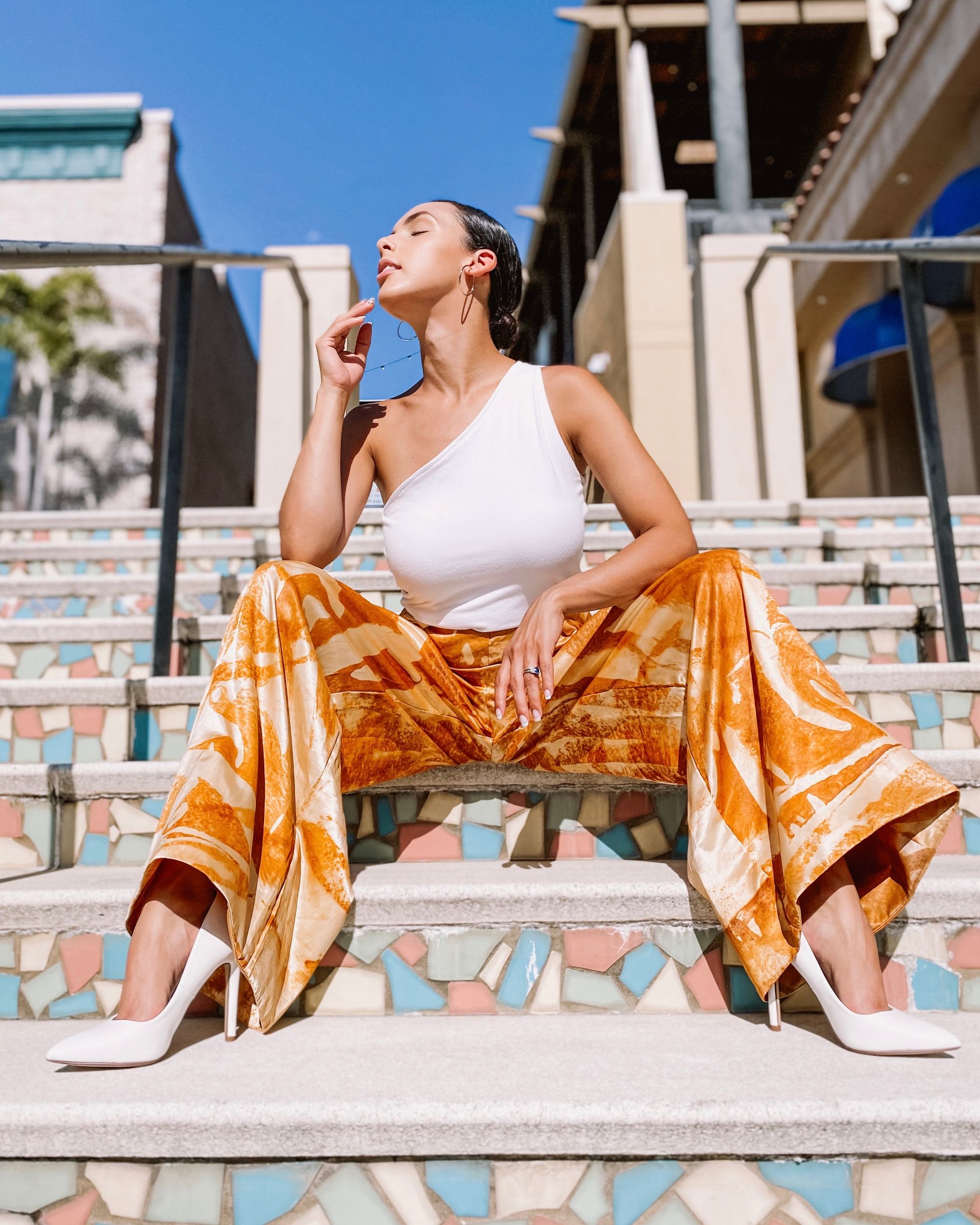 My main sustainable living tip, in every aspect, is to start evaluating our consumption.
That is the only way for us to realize that the number of things we consume that we don't need is ridiculous. This realization can help us lower our general consumption and stop supporting those mass-companies. Therefore, producing way less waste.
As sustainable fashion is becoming more popular, people are getting interested and awakening is starting to take place, greenwashing is turning into a real issue. Fast fashion businesses have identified the demand, so take an advantage of it and tell tails. Therefore, an advice to 'just look for the green brands' is not going to make life easier for those who are just starting.
Thus, I will advise to always try to learn more, look for more information, try to dig a little bit deeper.
Consider options such as closet swapping. There are a lot of companies that are doing second-hand. Also, the opportunity to rent clothes. These options let you use clothes that has already been created and paid for.
It's a way of keeping those fashion pieces alive and expanding their life. It's a great way to reduce waste in general.
What are the work conditions in the mass-fashion industry?
People think that the main issue is that workers aren't getting paid well. It is a big issue but it's not all of it.
To give an idea about wage, people make about 4% of a garment's price. For example, if your shirt costs $4, then only 4% of those $4 are going to the people who made it. Those 4% aren't going to the person who works behind the sewing machine but to the whole chain of people involved into the production process.
Other than that, the conditions are not sanitized. People get zero benefits and no over time. Those people have to work 13, 14, 15 hours a day without a break, as usually the wage is based on production, so they have to produce in order to make any money. Fashion Revolution is an organization that creates awareness and provides information regarding this subject.
This topic has gained popularity after an incident that happened in The Rana Plaza. The building collapsed on top of the people working there. This has brought light to people working in unsafe conditions and unsafe places without benefits, security, and sanitation.
People are desperate for money, and that leads to slavery, child labor, sexual abuse, and harassment. That's the result of a huge poverty that the government is not taking care of.
What is your advice on being sustainable in fashion and being sustainable in general?
I started with a vegan diet. After that, I started asking myself: "Well, I need to buy a toothpaste. Let me do a quick Google search… "sustainable toothpaste", "vegan toothpaste". That way I realized how many sustainable alternatives exist.
It might feel overwhelming to potentially look up every single item. Yet, we soon realize that we don't need as many things as we think we do, so the shopping list becomes way smaller. Also, follow people that can work as inspiration for you.
You are a vegan, a sustainable fashion blogger and a mother. Do you teach your child all there is to know about sustainability or do you believe that leading by example is just enough?
I think that people underestimate children a lot. If you give them the right tools, they are going to know exactly what to do.
My daughter Luna is five, and I never told her: "We are going to be vegan from now on because this and that". Luna has always known me to live a vegan lifestyle but she sees other people living differently. She understands that we don't eat meat for some reason. When she will get doubts, because they are going to happen, she will come to me with questions. That way I will gain an opportunity to share more information with her.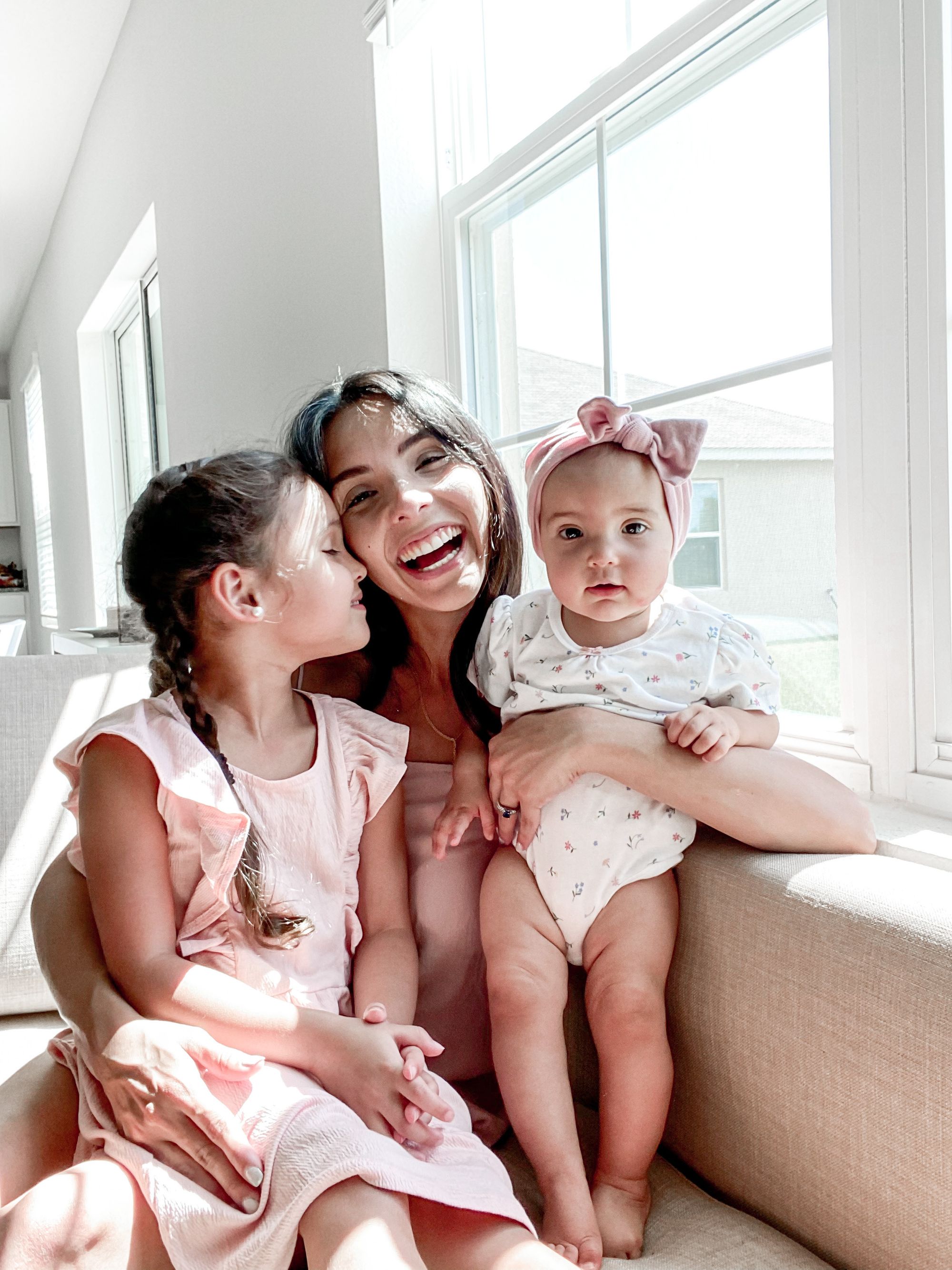 The reason I decided to change my lifestyle is my belief in love. I believe in kindness and respect for everybody's beliefs. Therefore, I cannot tell my girl: "They are doing this wrong and you are doing it right". If I do so, she is going to grow judgmental.
That's why, my approach is to do what we believe in.
Do you believe in this? If she says yes, then I will go deeper to explain. I will make it clear to her that some people don't have that information yet.
Others might not believe the same things that we do, and that's why they are different. Yet, if at some point you decide you want to do something different, you are allowed to have your own mind, your own opinion about it.
People don't like being told what to do… kids either.
We don't want them to be like us. We don't want them to act like us. We want them to be better than us.
The only way that we can do that is giving them the tools to actually analyze what's going on in the world, so that in the future they can make the right choices. Not be like… "Mum, what should I do?"
Would you like to share a few names of small sustainable businesses in Tampa?
Of course, in the St. Pete's  area there is one that is called Sans Market – love it, they have everything! There is also a new place in Tampa (is located in Seminole Heights) called Lüfka, totally in love with it.
Vegan places… I cannot name a few because there is literally everything. There is this new business called Ground Foods, Italian food. One of my favorite places is Vegan International, Farmacy Vegan Kitchen. Both have subs, sandwiches, hamburgers... stuff like that. There is a really cute restaurant in St. Pete that is called Cider Press Café.
Actually, I worked with one of the businesses that I told you about. It's called Luna Luxe Nail Loft. It's completely non-toxic, and they have a lot of vegan and cruelty-free options. Everything is about sanitation and health of the people who are going to the place.
As well as, a lot of the Aveda salons, that is also a brand that is committed to sustainability, and using better production processes that are more conscious, sustainable, and responsible as well. So that's just to give you a couple from the top of my mind.
---
Make sure to check out Gabriela's blog at https://www.veganinheels.com/ and join our next discussion on our YouTube channel!

---
Subscribe
Join the newsletter to get the latest updates.
---
---