Yay, holiday season! But wait, before we get into the good stuff, let's have a quick reflection on how much waste the festive season creates: American citizens throw away 25% more trash during the holidays than at any other time of the year.
Does this mean we should stop buying gifts and cooking for the holidays? Absolutely not! It just means we need to be a bit smarter and more sustainable with what we buy and cook. 😉
We gathered a bunch of articles packed with research, practical tips, and delicious recipes — say, pretty much everything you need to know to have greener holidays this year.
How do you practice sustainability during the most frivolous of seasons?
How do you keep a lid on waste when there are so many gifts to buy?
We got you. In this festive article, NatureHub takes a look at the best sustainable gift ideas for 2020.
Naturally, the first step towards reducing waste should be to shop for food smarter. But since you're always going to have some sort of leftovers, you may as well get the most out of them.
Join us as we take a look at zero-waste cooking ideas!
If your (totally delicious) Christmas roast is getting a lil bit boring, we got you: today we're sharing cool new ideas for a whole vegan Christmas dinner. Yes, whole: we're talking appetizers, roasts, sides, treats, and a secret bonus meal for those who just can't get enough of your cooking magic. 🧙‍♀️⁠
This list was originally featured in our Conscious Saturdays newsletter. Make sure to subscribe and get inspiring and actionable sustainability, conscious living, and healthy lifestyle tips delivered straight to your inbox every Saturday!
Sustainable Winter Tips
Ultimately, we spend waaay more resources in winter to make our houses warmer, brighter, and cozier during the coldest months. 🕯️
If you're worried about our winter impact, check out our best tips in the infographic below to make this winter as sustainable as it can be! ⁠⠀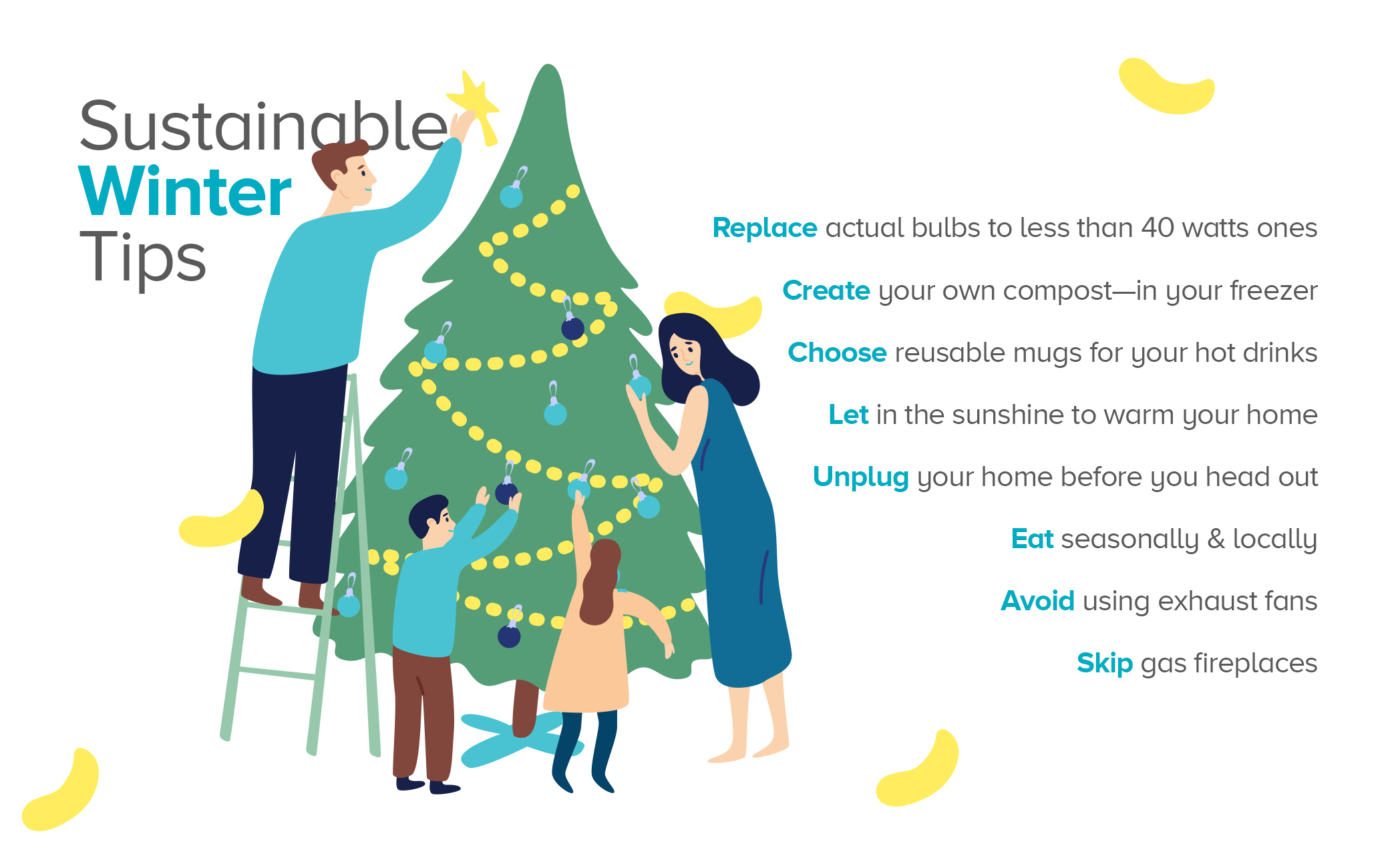 What are your plans for the holidays? Let us know in the comments!
---
Find even more sustainable and healthy tips on NatureHub!
---
Subscribe
Join the newsletter to get the latest updates.
---
---