You want to live a zero-waste lifestyle but wouldn't like to give up on certain activities and traditions? No problem! Sweet treats, costumes and carving pumpkins can all be zero-waste. You just need to do them things right.
Firstly, carving pumpkins isn't just great fun. This activity also leaves you with an awesome food source. Simply use your pumpkin carving as a chance to try new pumpkin-based dishes.
Best of all, get your pumpkins from the nearest farmers market that sells locally-grown produce. Then have all the fun you want with those orange veggies, followed by a pumpkin-based cookout.
Here are some pumpkin-based recipes for inspiration.
Pumpkin pie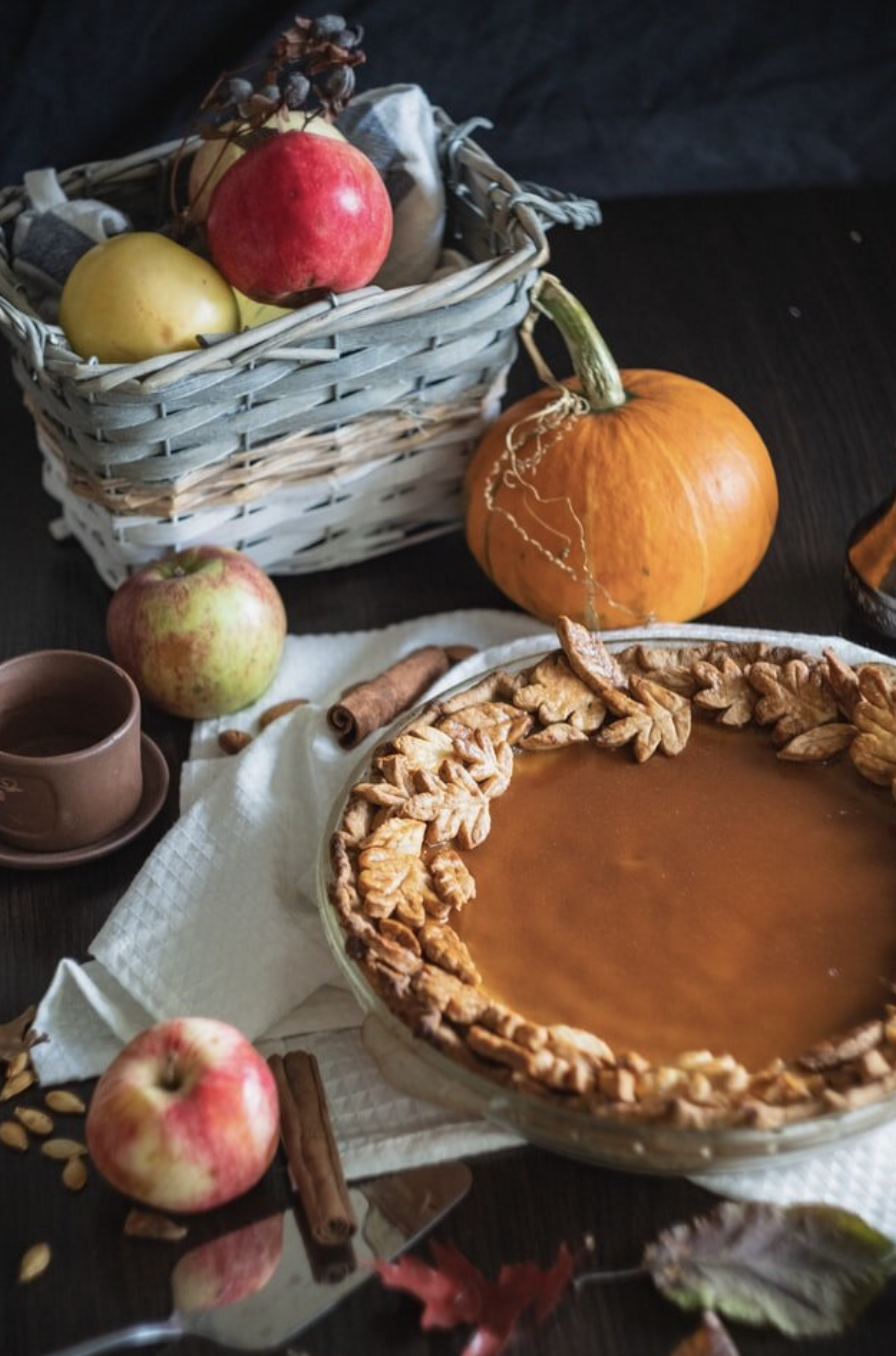 Pumpkin pies are traditional American treats that burst full of flavor, filled with rich spices. This vegan homemade pie is a perfect desert, snack or even breakfast option. If you have to pick just one pumpkin recipe this year, this one is a go to.
Pumpkin soup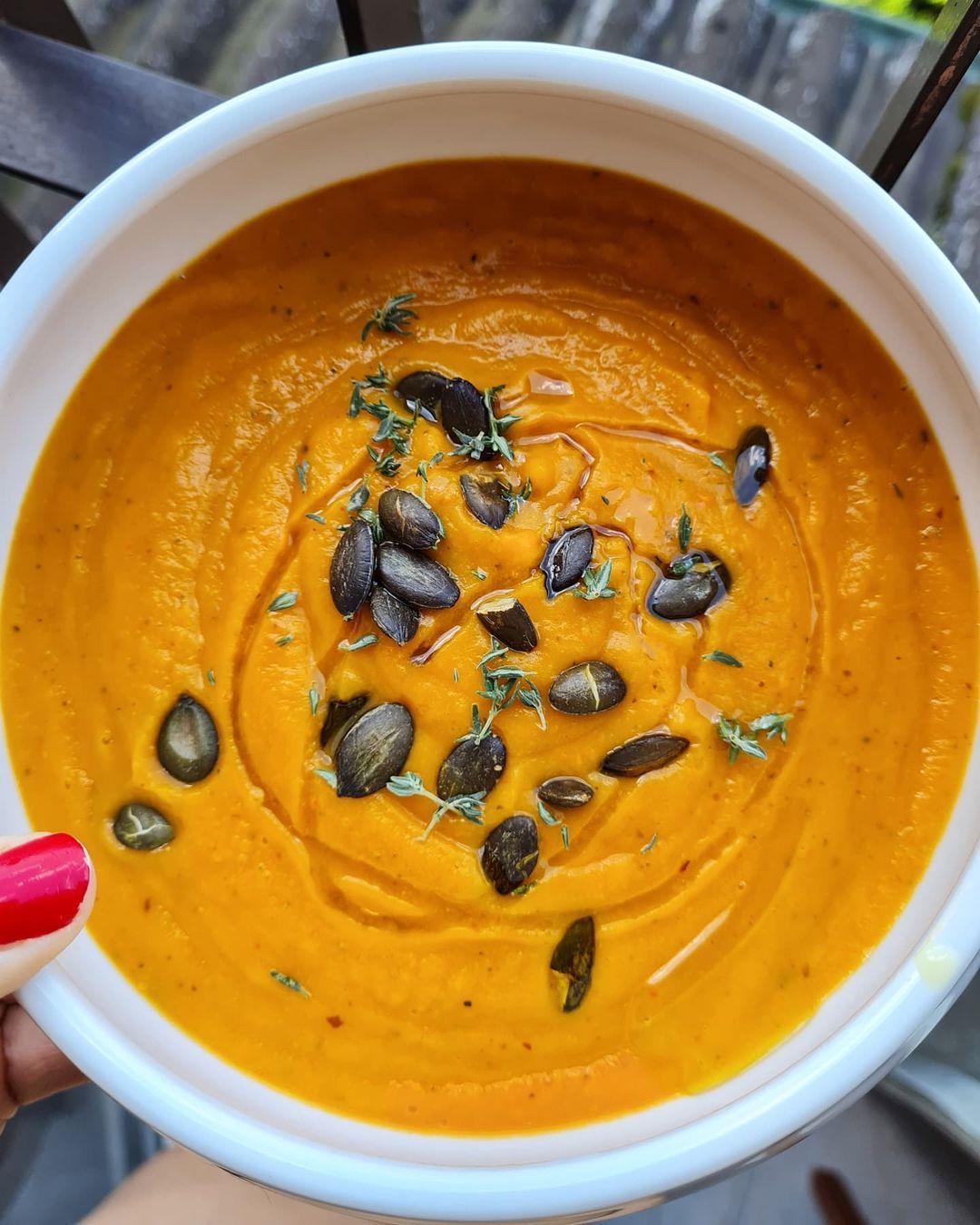 Fall is undeniably a perfect time for a spiced pumpkin soup! It's light, low-calorie and refreshing. This plant-based soup is quick and easy to make. It comes with garlic, onion, fresh thyme and extra virgin olive oil - all great flavors that enhance, not detract, from the pumpkin. Finally, some pumpkin seeds for topping will add that finishing touch.
Pumpkin mango smoothie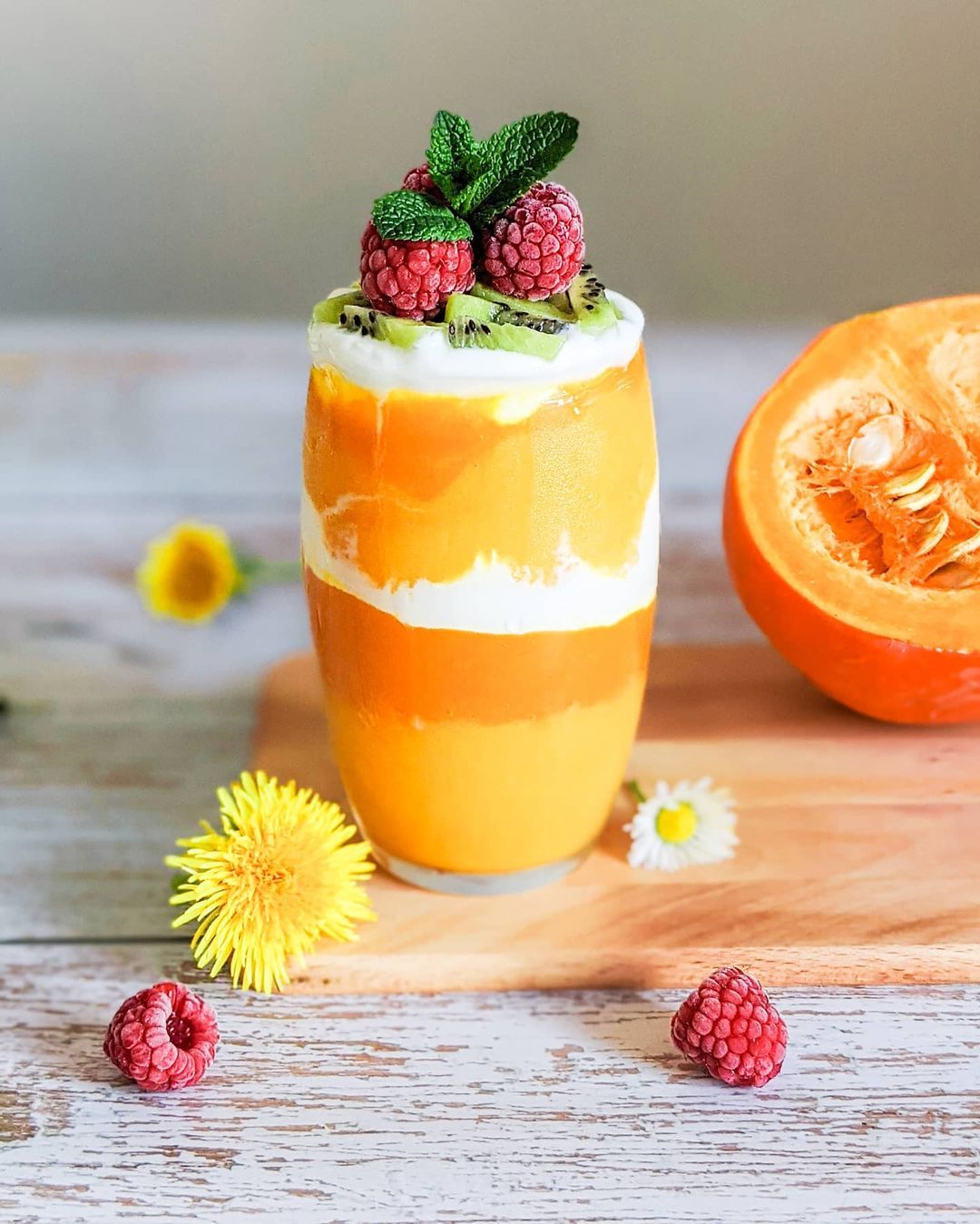 This pumpkin smoothie requires three simple ingredients only, making it a perfect low calorie, sugar-free and low carb option. This is a perfectly nutritious drink to have in-between meals. Not only tasty and filling, your body will thank you for the healthy boost, too!
Healthy pumpkin bread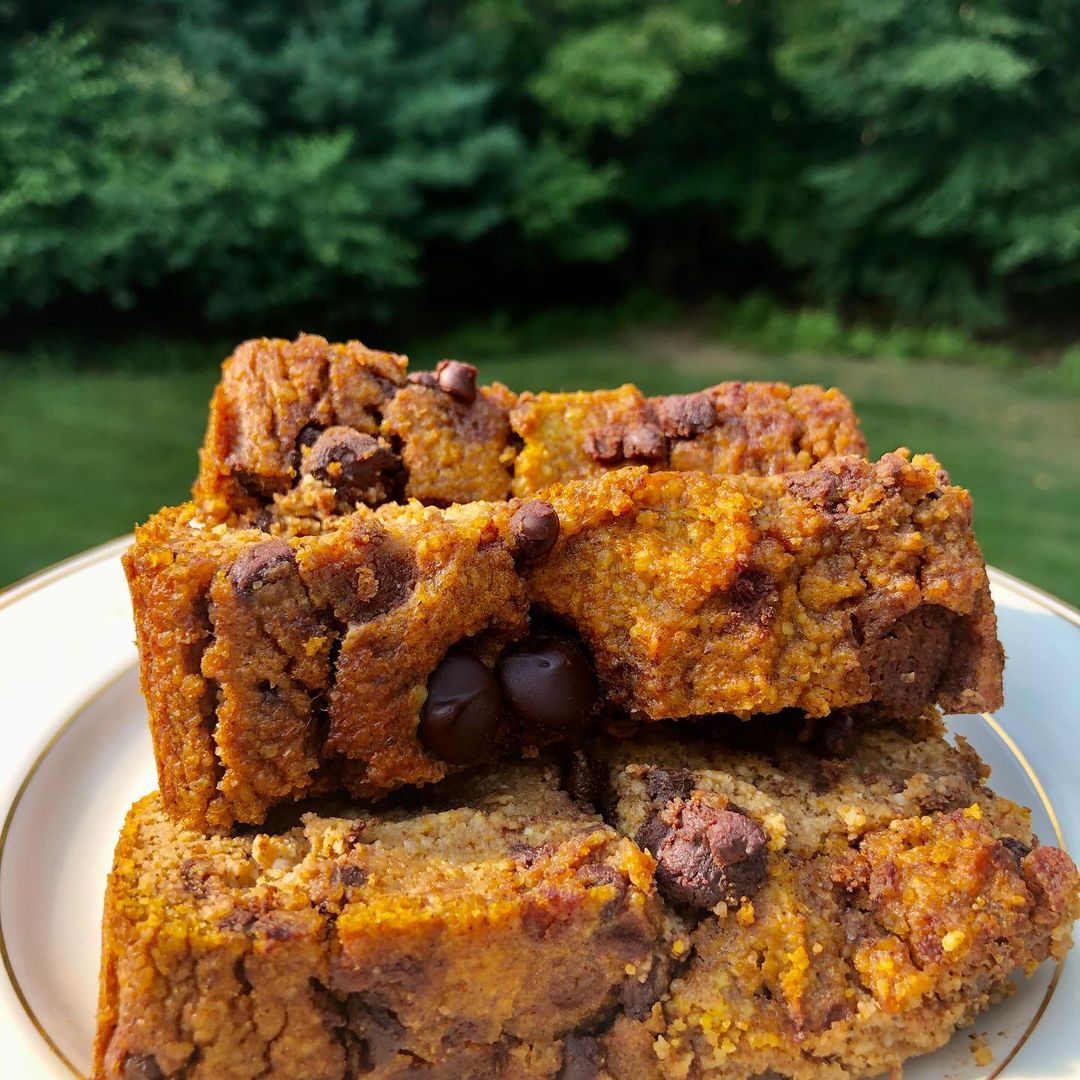 Healthy pumpkin bread is another healthy and low-calorie recipe that can assist weight-loss if needed. It's gluten-, dairy- and sugar-free.
I bet, by this point, it's hard to make up your mind. All of these recipes sound super simple and tempting. Why not stock up on those pumpkins post-Halloween, and use them in your cooking for weeks to come? Many stores will put them on sale once the Halloween period is over. Let's not let them go to waste.
Pumpkin arugula salad
Creating a collection of healthy recipes, it's hardly possible to miss out a salad. Pumpkin arugula salad is an absolute top pick! This salad is full of plant-based protein and green goodness.
Pumpkin pie shake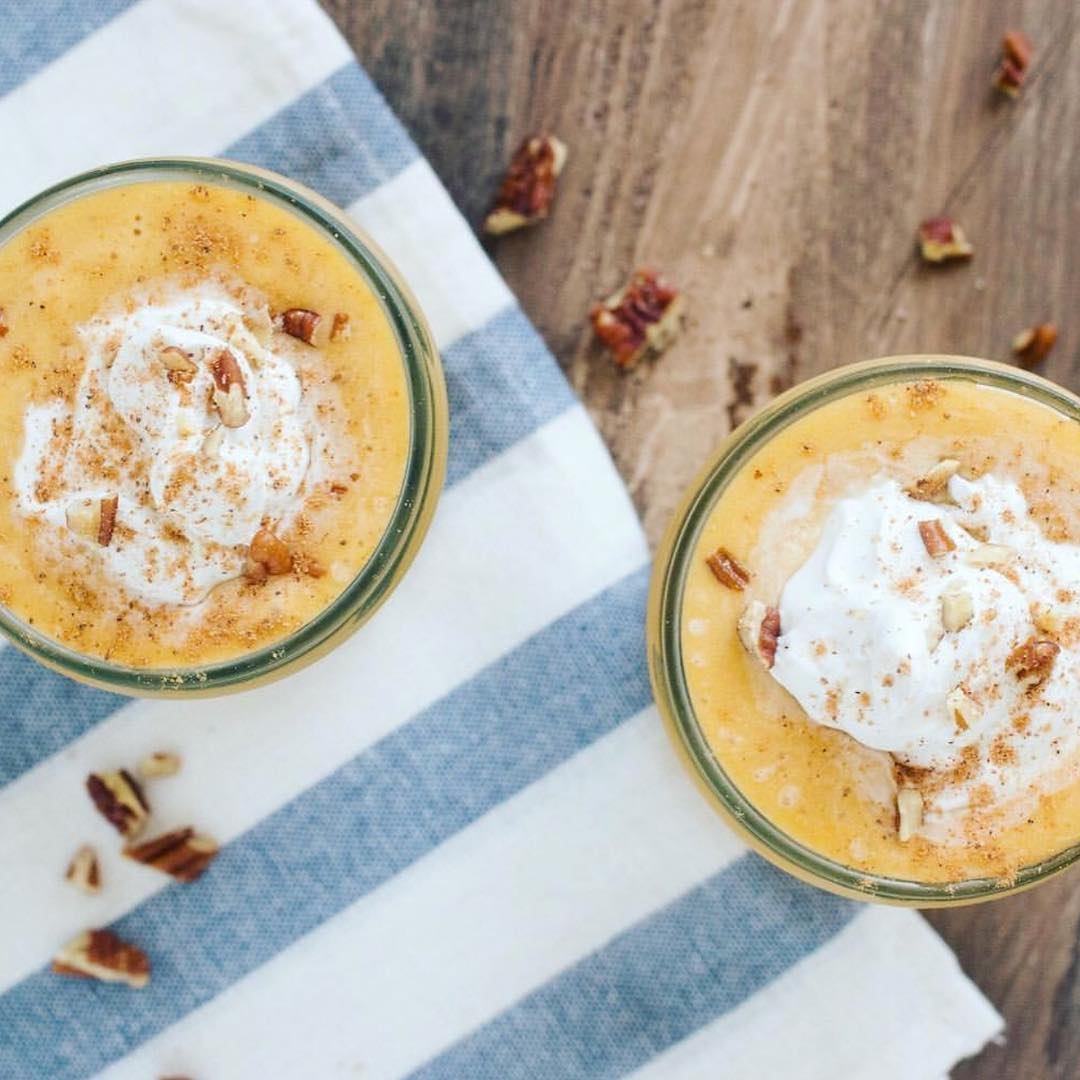 Would you rather have your pumpkin pie in a liquid form? Whether that is because you are constantly on the go, or you simply love your drinks, pumpkin pie shake is an amazing alternative to baking.
Pumpkin cinnamon swirl bread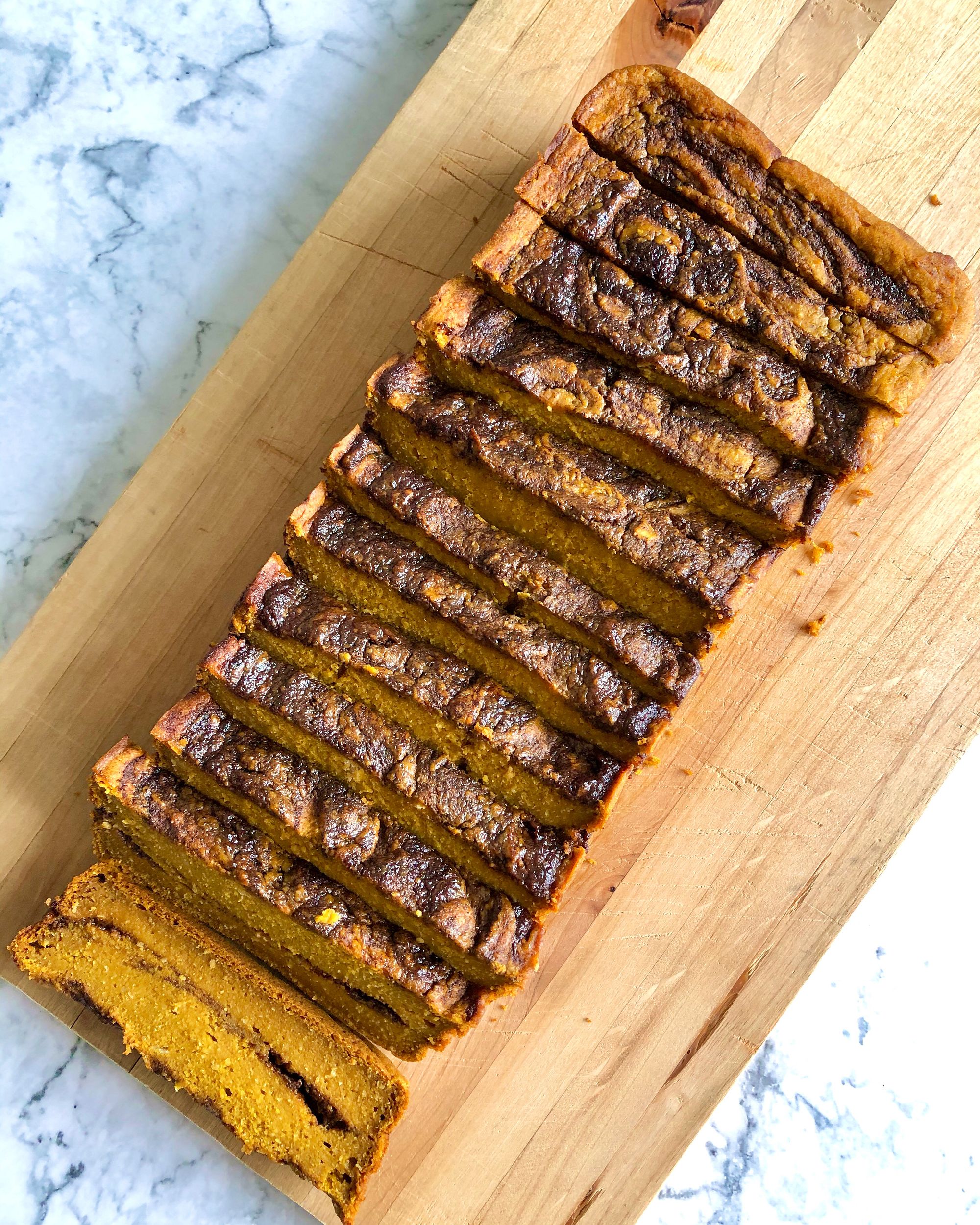 This pumpkin cinnamon swirl bread recipe isn't a quick-to-make one, like most of the ones we listed above. It also requires a rather extensive amount of ingredients. However, if you're ready to put in time and effort, this will taste delicious! It's vegetarian and free from gluten, nuts, dairy, yeast, and soy.
Live organic pumpkin seed oil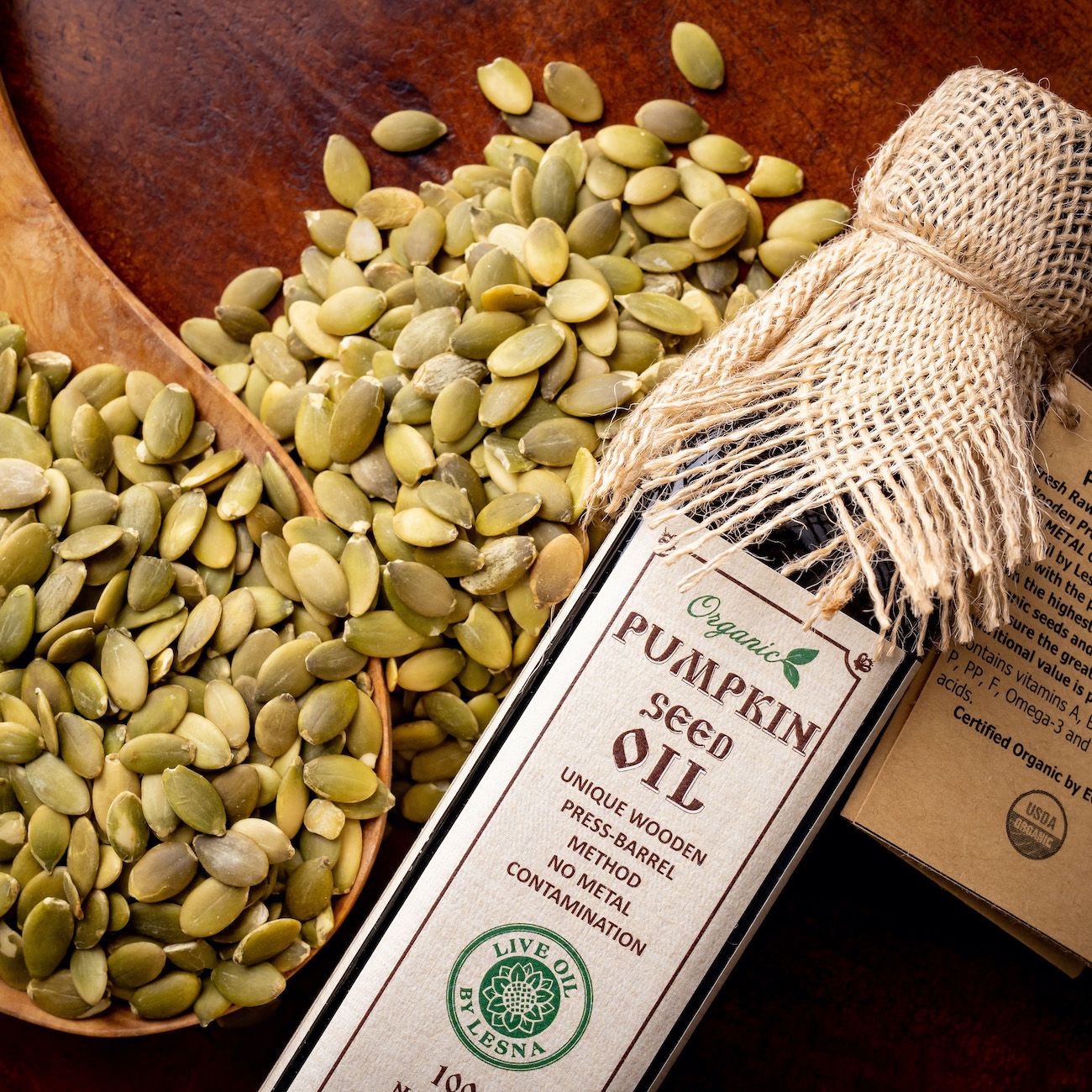 Whether you'd like to add some oil to your soup, salad, or during baking, try this Live Organic Pumpkin Seed Oil. It'll certainly complement your pumpkin-based dishes. This pumpkin seed oil is extracted fresh and raw using a wooden press-barrel method to avoid any metal contamination. It contains vitamins A, B1, B2, B6, C, E, K, P, PP, F, Omega-3 and Omega-6, fatty acids.
Get it from the NatureHub Marketplace.
Pumpkin doggie treats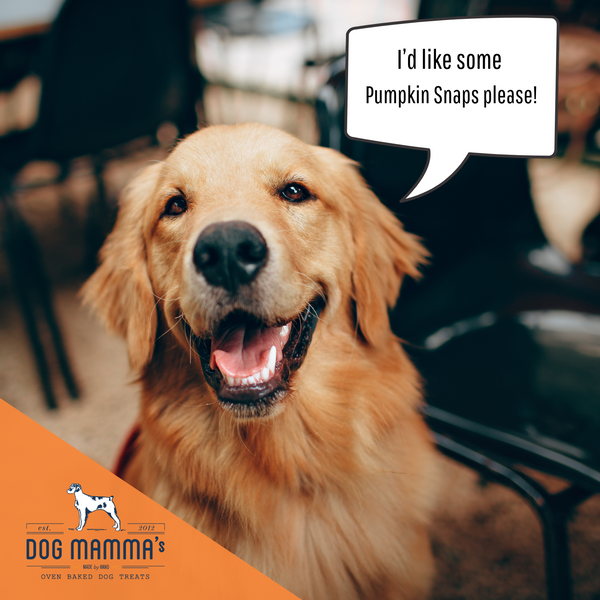 What about our furry friends? Surely they love a bit of pumpkin too, right? Indeed!
These Dog Mamma's Organic Pumpkin Snaps are USDA organic certified dog treats. Their content is the perfect combination of vitamin rich organic pumpkin and big chunky organic carrot pieces. Those key ingredients are mixed with just the right amount of tasty, anti-oxidant ginger and cinnamon for a snap of flavor your dog will love.
If your dog cannot tolerate grains or happens not to like peanut butter, these delicious grain-free pumpkin treats are pawfect for your furry friend. They are hard and crunchy treats that your pup is sure to enjoy.
---
Subscribe
Join the newsletter to get the latest updates.
---
---