Oregon's largest city is known for its bicycle paths, parks, bridges and to the more eco-minded consumers, Portland is also known for its eco-friendliness. Portland was awarded the title of the Greenest City in America by Popular Science, while Grist magazine listed Portland as the second greenest city worldwide.
In this article, we're covering sustainable stores located in Portland, Oregon for guilt free shopping.
Ready? Let's dive in!
Simple Sundries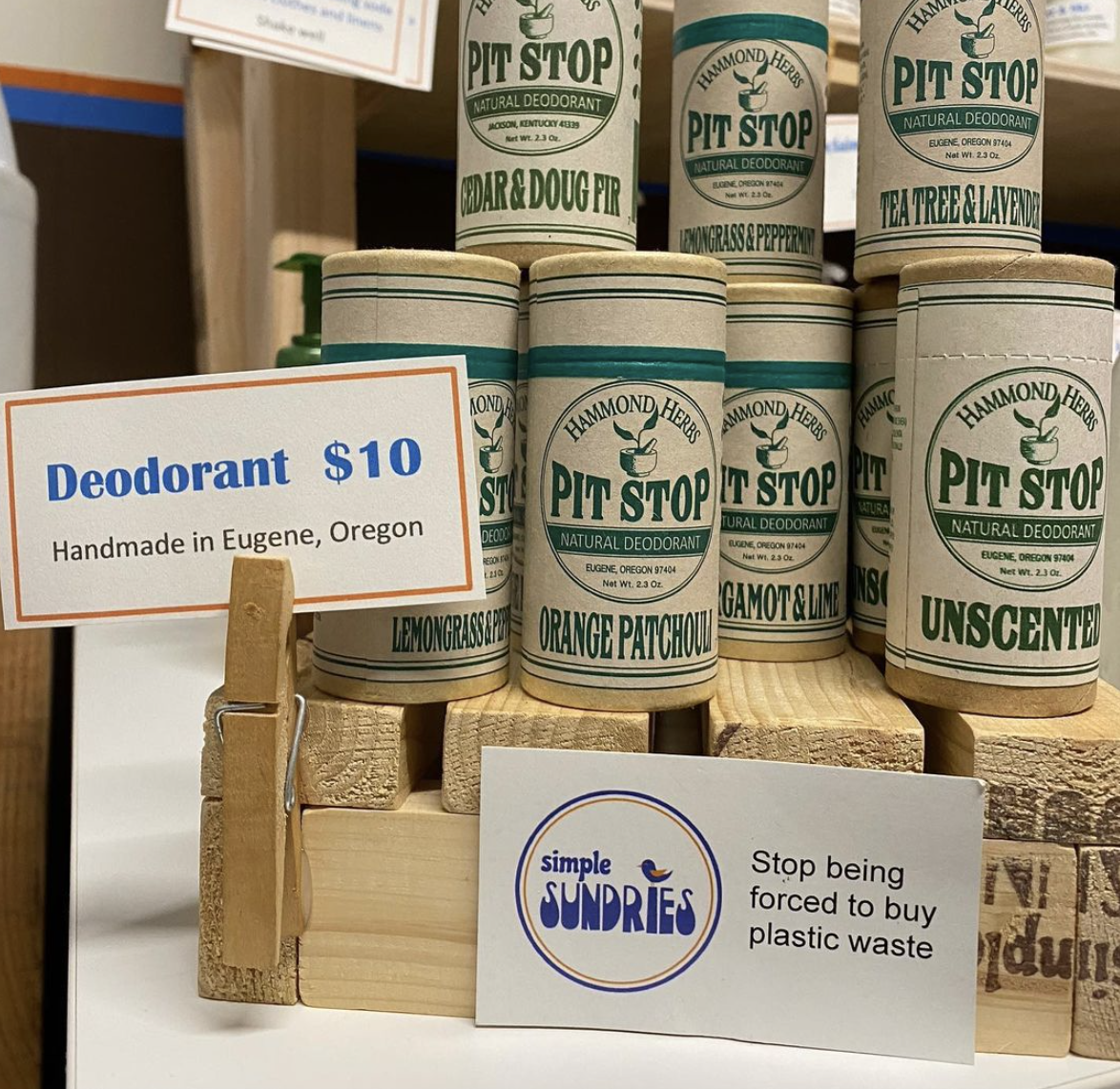 Employing the "reduce, reuse, refill" principle, Simple Sundries follows the mission of eliminating our dependency on plastic by offering zero-waste, affordable home goods.
Their bulk products come in reclaimed glass mason jars and reclaimed plastic lids (in other words their jars get washed and reused and reused and reused), which is a sustainable way Simple Sundries employed to get bulk products to your home without creating waste.
Address: 2214 SE 135th Ave, Portland, OR 97233
Mama & Hapa's Zero Waste Shop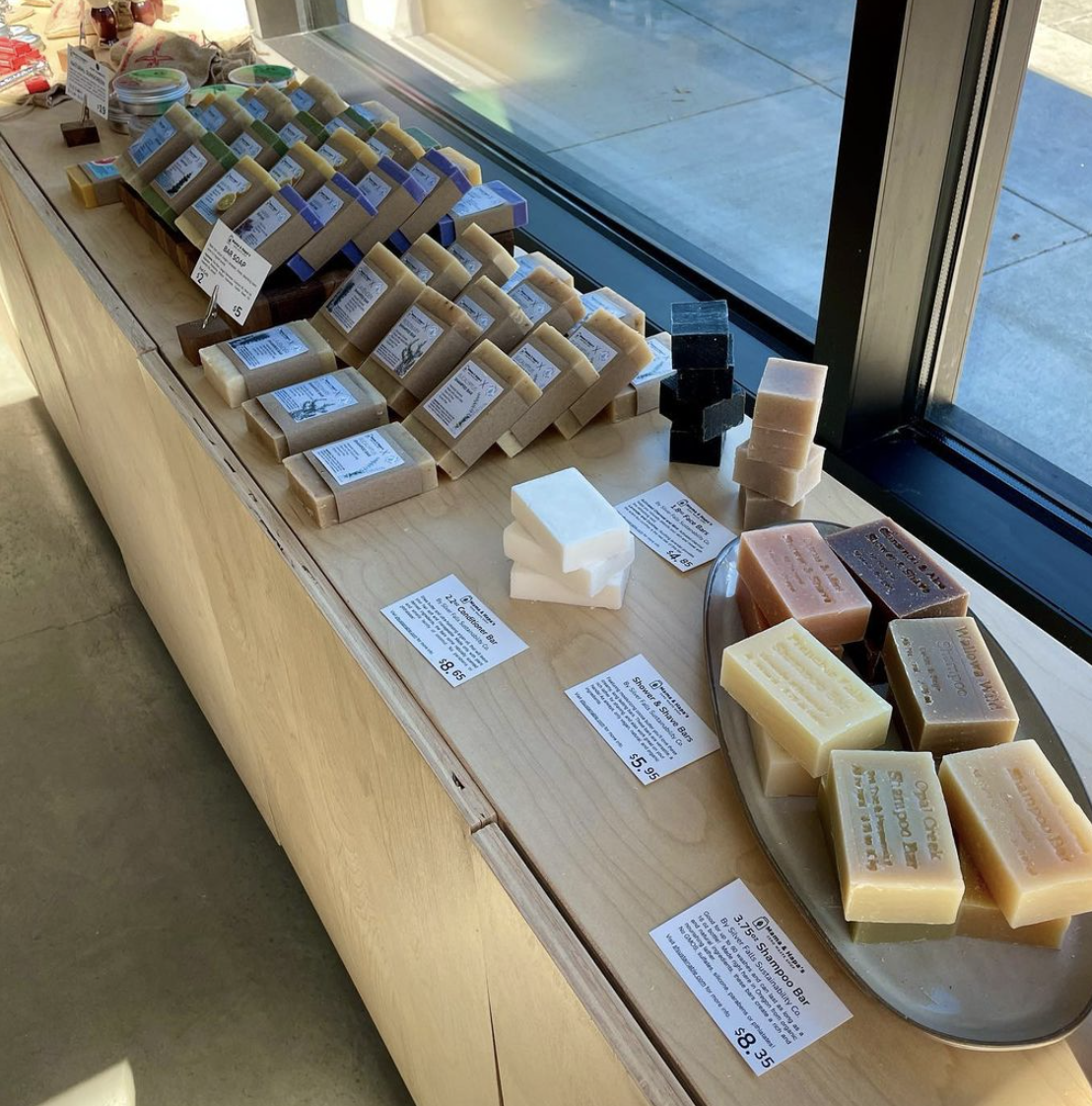 Mama & Hapa's Zero Waste Shop isn't shy to admit that they aren't perfect, acknowledging the fact that it's a tough task to be zero-waste in the world that prioritizes convenience over conservation. Well, it makes sense, as we're all living busy lives, right?
With that in mind, Mama & Hapa realized the importance of making zero-waste shopping as easy and convenient as the local drug store, while keeping the price point similar to drug store prices, too.
Sounds too ideal? Check it out for yourself, visit Mama & Hapa's Zero Waste Shop.
Address: 3806 N. Mississippi Ave. Portland, OR 97227
Null Refillery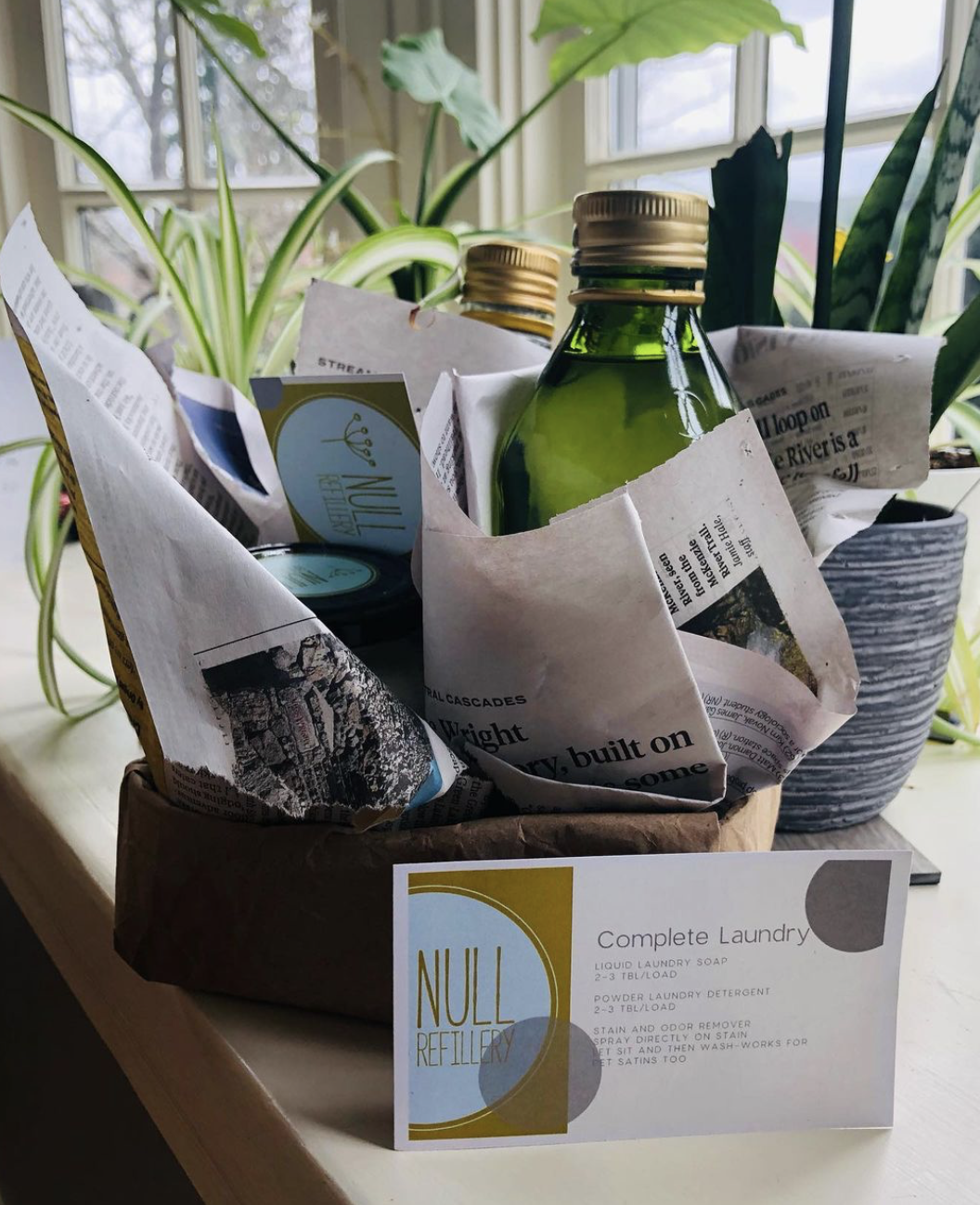 Another awesome neighborhood refill store and delivery service that makes dependence on single use plastics more of a choice rather than a necessity. At Null Refillery you can purchase eco-friendly cleaning supplies and natural body products that get refilled into your own containers.
Furthermore, Null Refillery runs recycling events for the community, visit their website for more details.
Address: 2470 NE Sandy Blvd Portland, OR 97232
Utility Refill & Reuse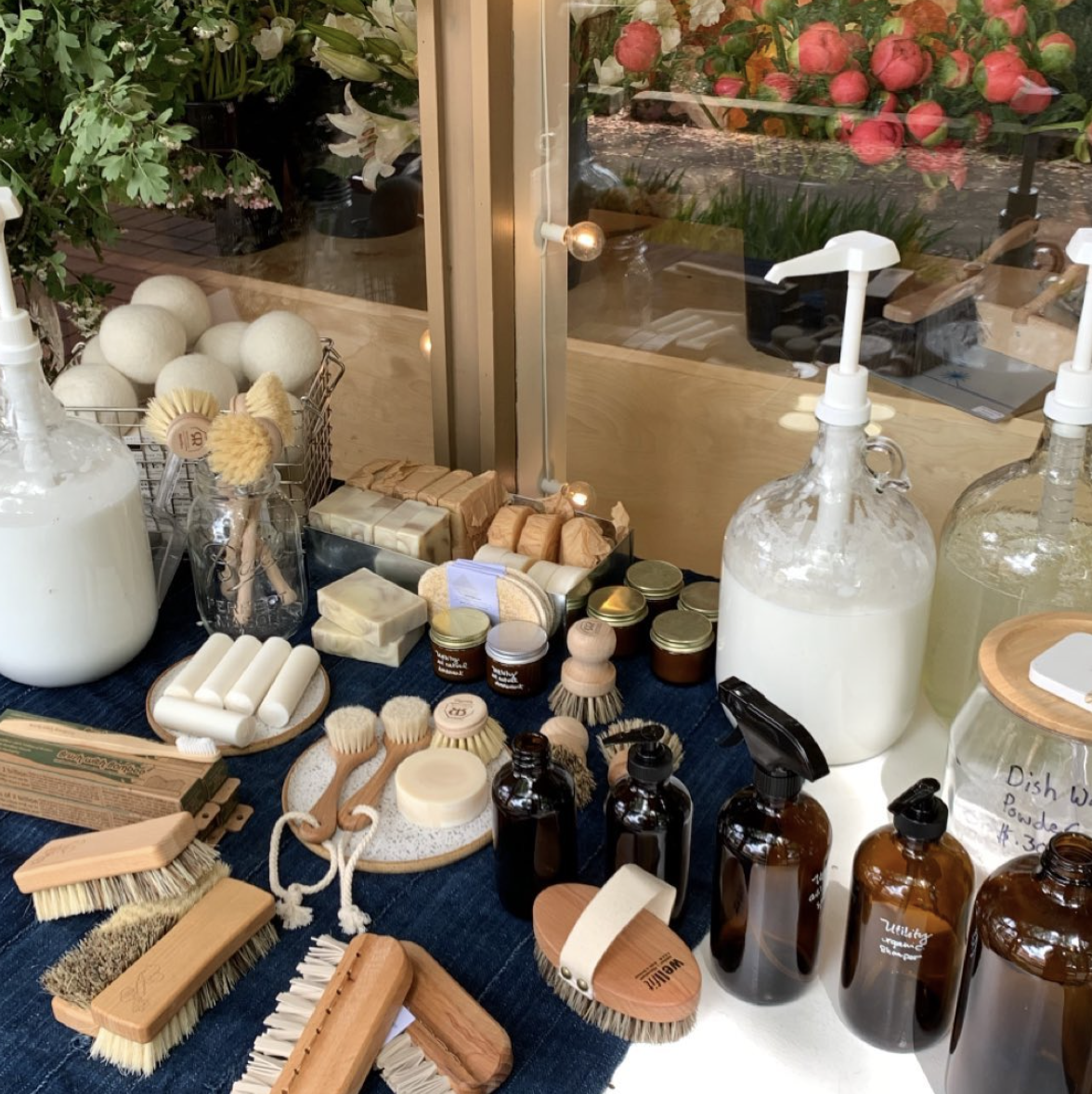 Utility Refill & Reuse offers personal care and home products with minimal formulations and plant-based ingredients. At the moment, the store is operating online only, employing an electric vehicle to deliver your order.
Utility Refill & Reuse takes care of bottle sanitation, refilling and reusing containers for you, delivering them to your door in glass bottles and jars. Eliminating single use plastic is a simple task with such a company at your neighborhood.
Address: 811 E. Burnside St. Portland, OR (across from Doug Fir)
Suite 112 (yellow door)
People's Food Co-op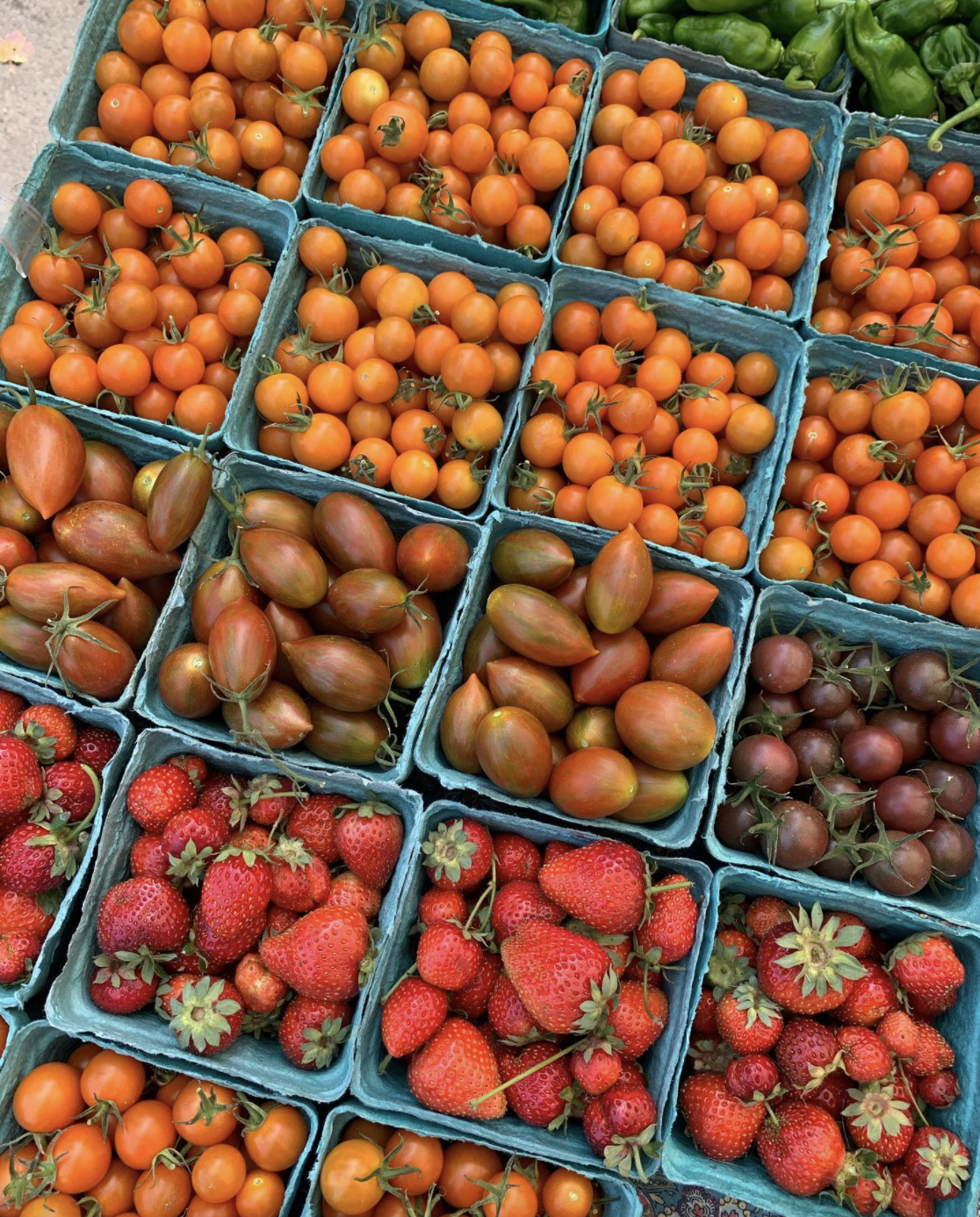 People's Food Co-op is a values driven, community-owned natural foods store in Portland that cultivates a strong connection between food, people who produce it, and the community we get to share it with. This Co-op strives to purchase from farmers directly, believing that this approach fortifies our local economy.
What else is there? People's Farmers' Market is the longest running (since 1994) year-round market in Portland. It offers the community locally grown produce that is chemical-free (plus no fertilizers, insecticides, and pesticides).
Interestingly, People's Farmers' Market isn't a place to buy food and leave. You are welcome to come to enjoy educational events, cooking demos, live music, and simply meet other locals.
Address: 3029 SE 21st Avenue, Portland, OR 97202
Know Thy Food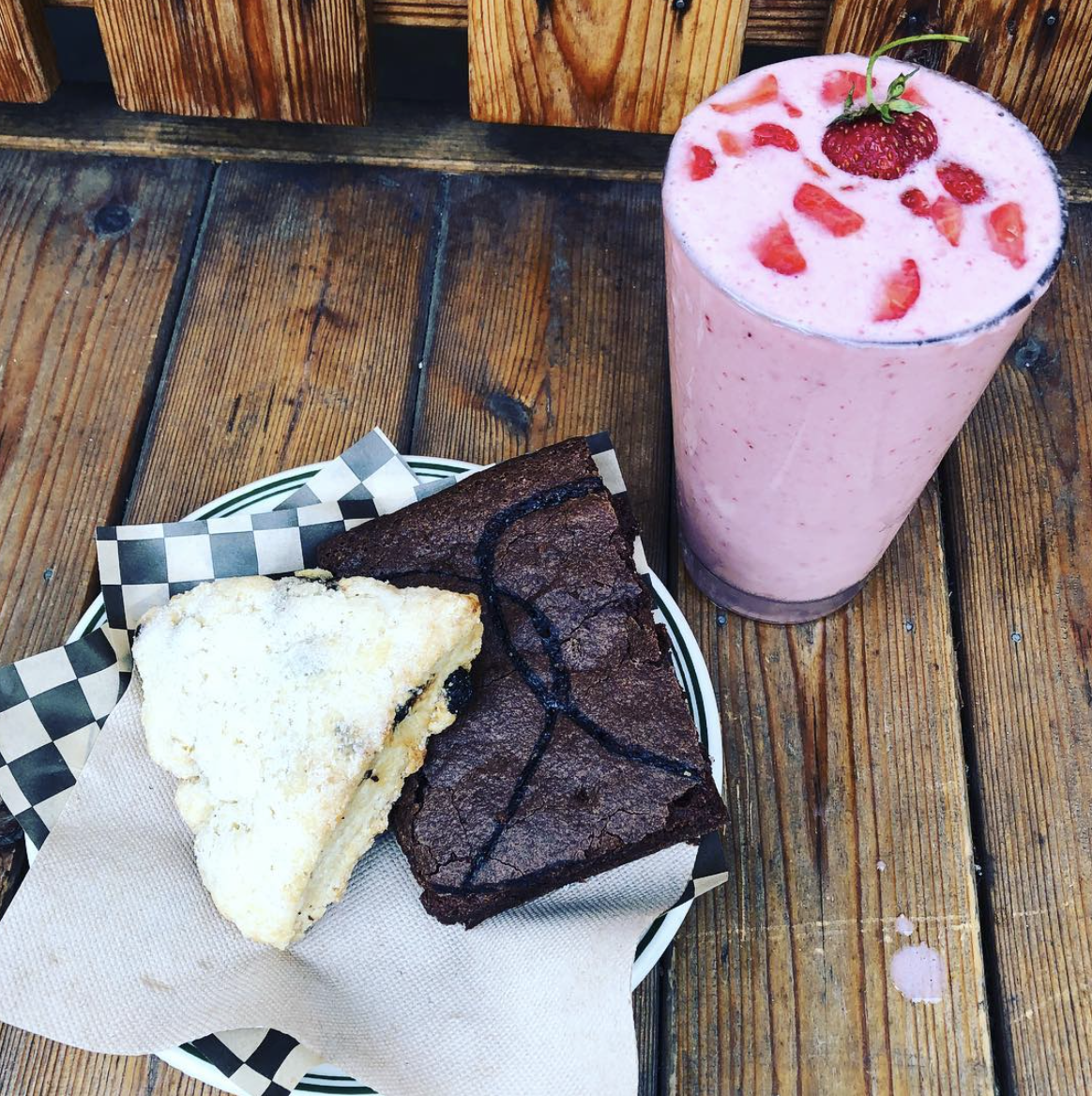 Know Thy Food is a daytime cafe and a store in one. It is known for serving the needs of the local community by offering locally sourced, healthy and fairly priced ingredients.
In 2008, they started out as a small drop point hosted in living rooms and kitchens and soon developed into a larger multi-vendor food buying club.
Address: 3434 SE Milwaukie Ave
---
Subscribe
Join the newsletter to get the latest updates.
---
---