Zero-waste living is a tough task even for the most experienced green lifestyle enthusiasts. Thanks to the growing number of zero-waste shops, it is becoming more doable to reduce the amount of products (and the packaging) we use that inevitably end up in landfills.
Check out a few of our personal favourites for the best plastic-free shopping experience.
Refillogic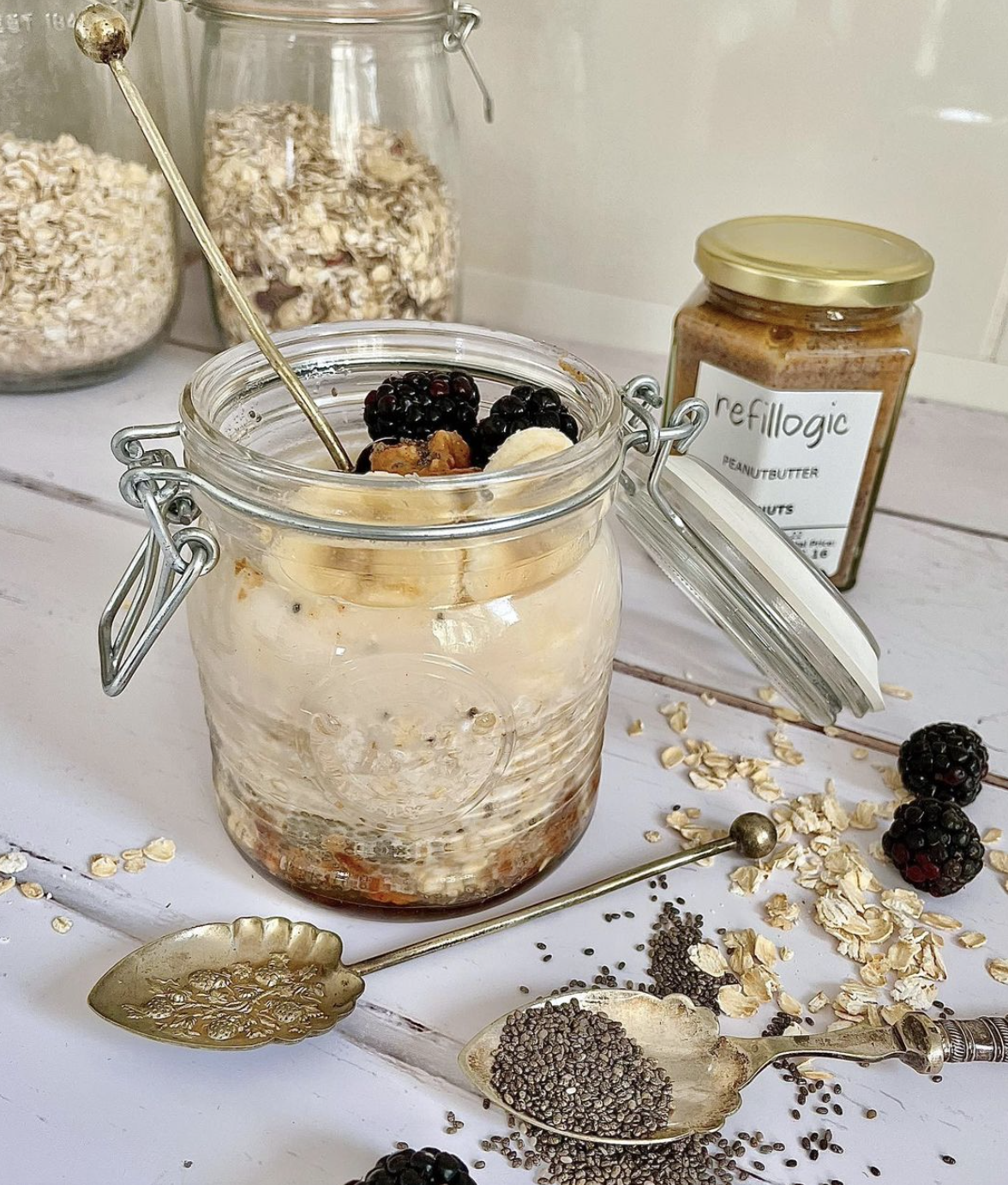 This zero-waste shop offers a wide variety of reasonably priced products. You can buy kitchen, beauty, lifestyle, and home items, which are sustainable, free of toxins, and aren't packaged in any single-use plastic.
Refillogic will deliver your order in amber glass bottles that you'll only need to rent once per product. They will pick up the empty bottle when they deliver the next batch. Doesn't this remind you of a good old milkman delivery?
Address: 140 Ewell Rd, Surbiton KT6 6HE
Vimi Eco Store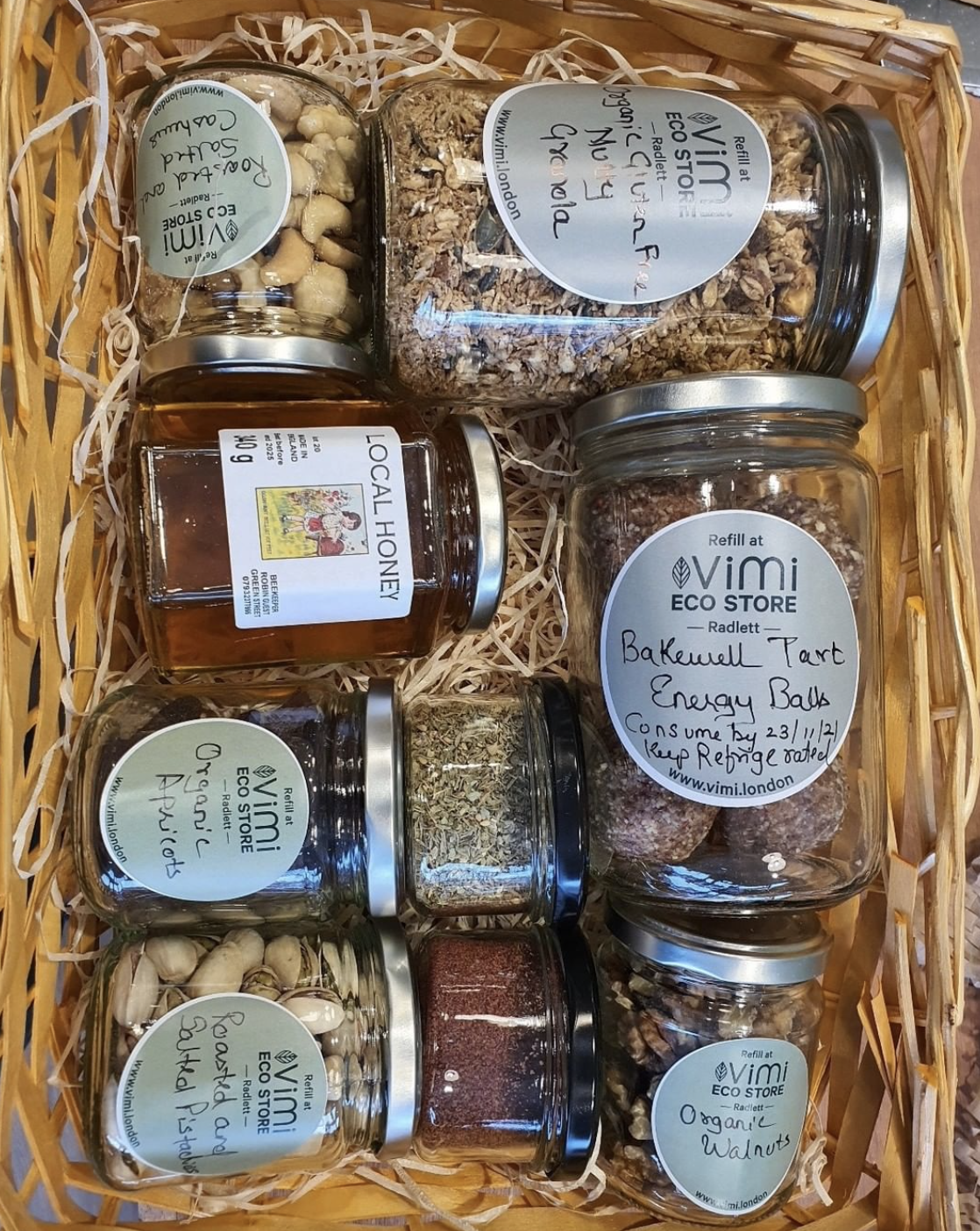 Ironically, founders of Vimi spent most of their working lives selling plastic items, but in the recent years their mindset has shifted. They have gathered knowledge and expanded their awareness to the devastating consequences of our plastic-filled lifestyles. Vimi Eco Store is the result of their awakened minds.
Vimi offers a zero-waste shopping experience, blending the line between consciousness and comfort. Items on sale are not only plastic-free, but they are produced in an ethical way, too. Also, you are free to suggest any products you'd love to see in the store, and Vimi will do their best to get those fantastic items on their shelves.

Address: 283 Watling St, Radlett WD7 7LA
Let's Get Naked Refill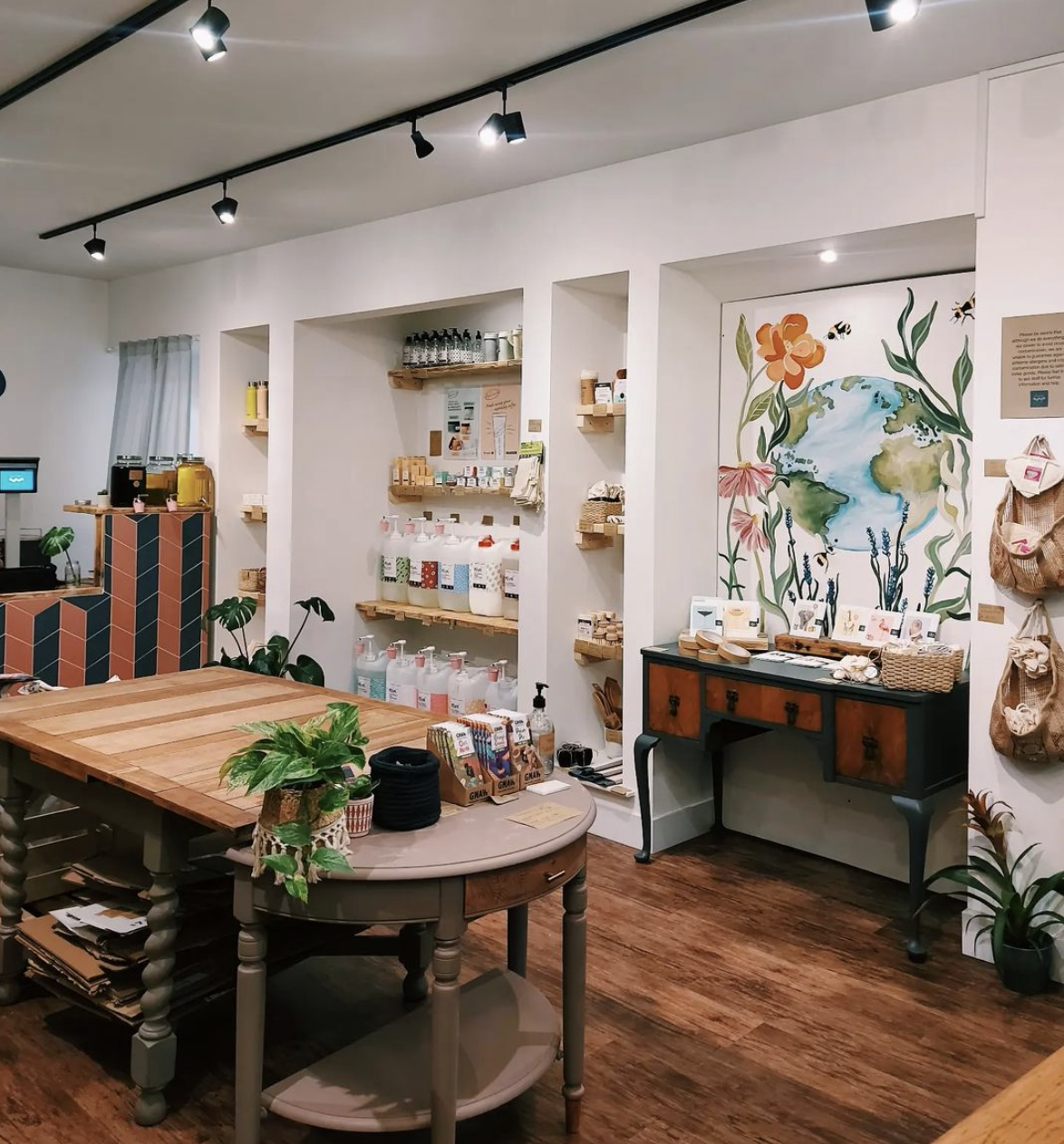 Let's Get Naked Refill is not just another ordinary shop with a cheeky name but a shop with a strong mission to reduce packaging, reuse wherever possible and always refill to get closer to that zero-waste lifestyle. Let's Get Naked Refills claims to stock sustainable products from ethical and environmentally-conscious suppliers exclusively.
You are advised to visit with your personal container, alternatively, you can use paper bags provided at the shop. Products on sale are rice, pasta, lentils, pulses, and many more options, including eco-friendly health and beauty products, handmade cards and gifts.
Address: Unit 2, 1 Westgate Street, Launceston, Cornwall, PL15 7AB
No Waste Jose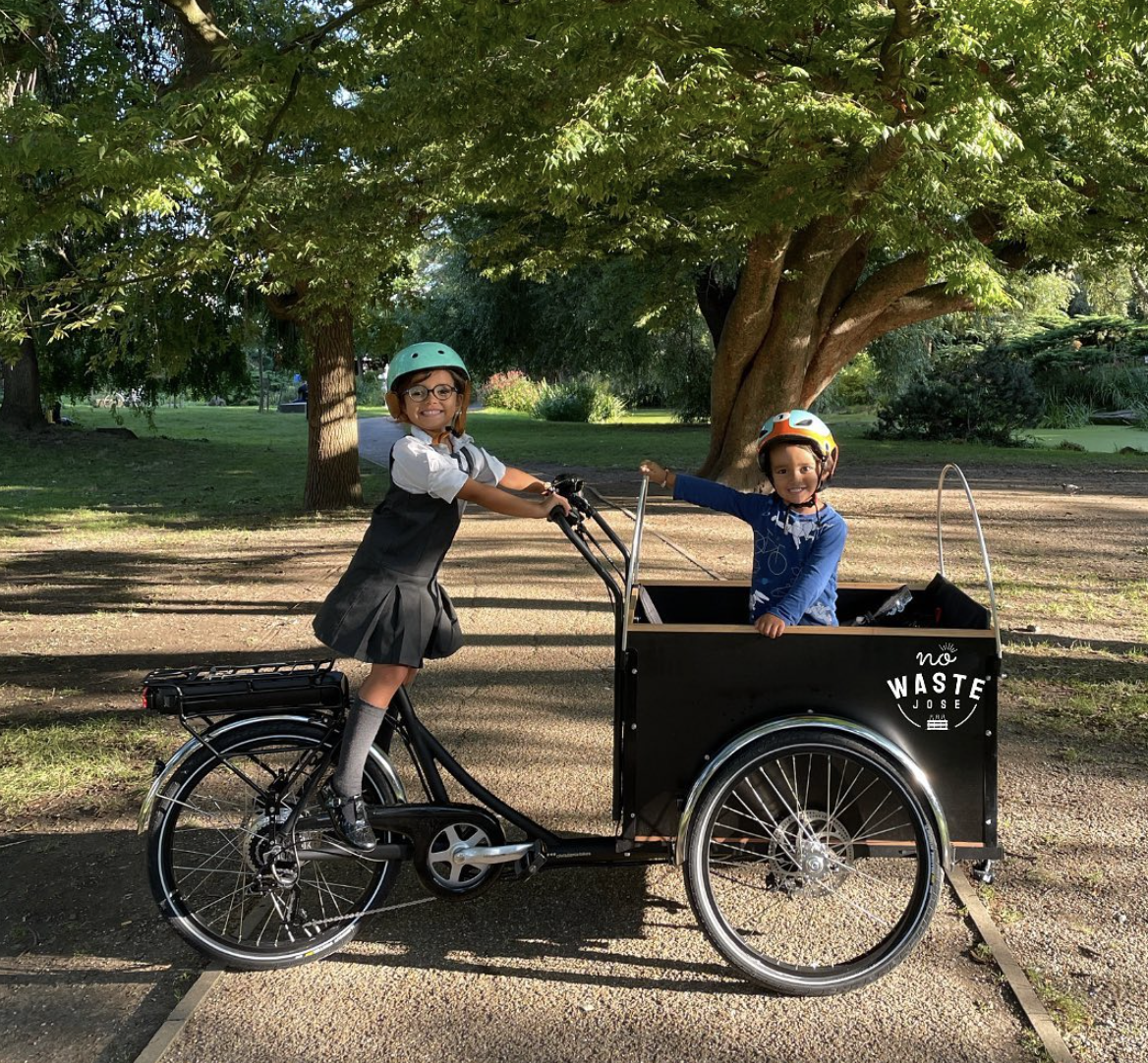 No Waste Jose is a zero-waste shop ran by two lovely women who care about the environment and the future of our planet. After discovering that zero-waste shopping isn't easy, they decided to open their own store to contribute to making real zero-waste shopping more convenient and accessible.
Founders of No Waste Jose ensure that the goods sold in their shop come from suppliers that have circular systems, stick to recyclable material, support fair-trade, and all in all share the vision!
Address: Saturdays (every other week) - Brook Green Farmers Market, St Mary's Catholic Primary School, 40 Masbro Rd, London, W14 0LT (9:30 - 15:00) | Saturdays (once a month) - Re.Boutique at The Rocket, The Rocket Pub11-13, Churchfield Road, London, W3 6BD (10.00 - 16:00).
Refill Therapy Ltd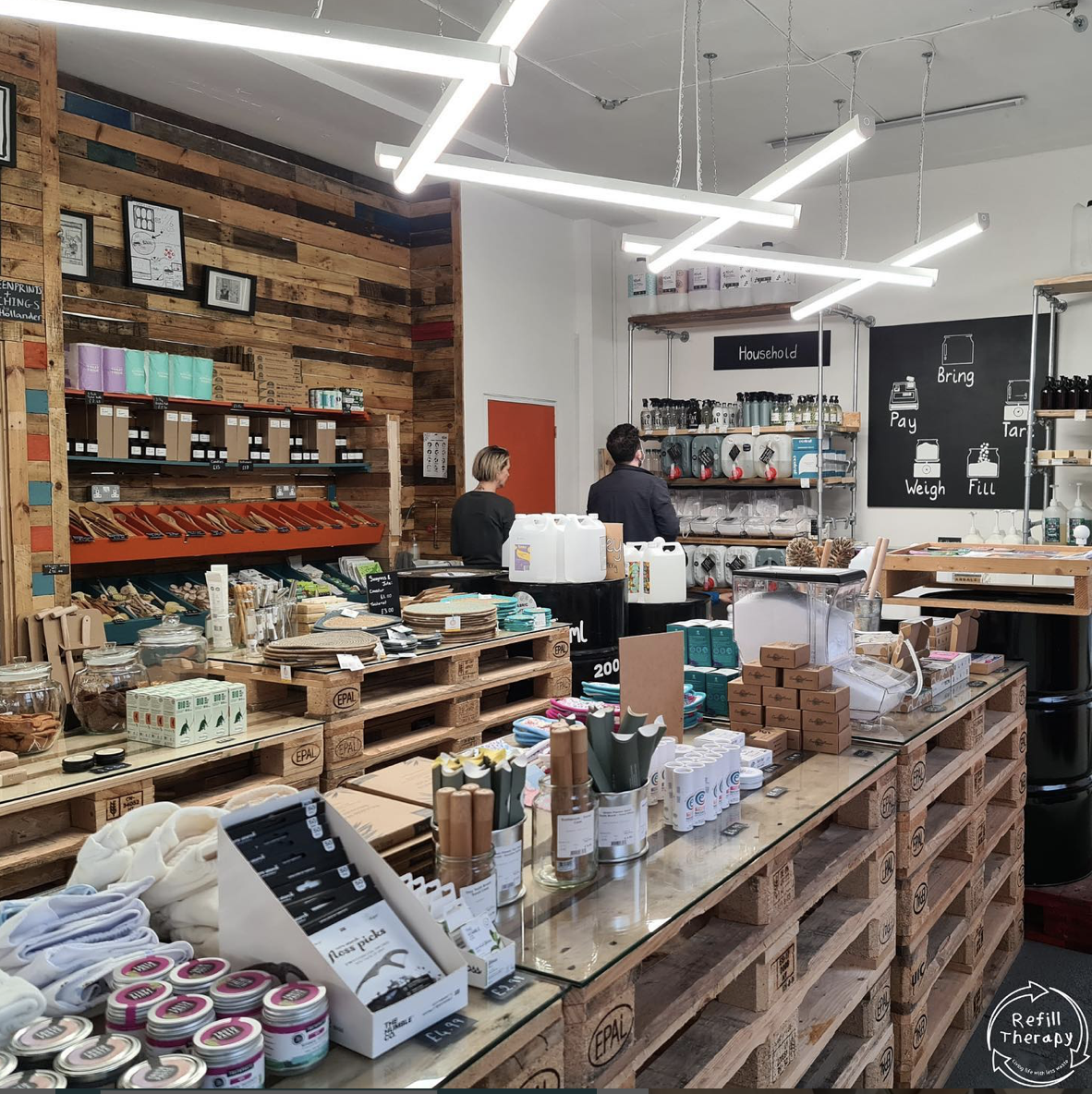 Refill Therapy is guided by a simple, yet powerful mission to assist anyone who wants to shift their lifestyle by buying high-quality, plant-based, biodegradable products, made in the UK wherever possible. To make it accessible for everyone, Refill Therapy holds an affordable price-list.
Visit Refill Therapy with your own containers (if you forgot one or don't own enough containers just yet, don't worry, the shop always has some available). Weigh the empty containers and fill them up with the products you need. Weight now filled containers and pay. Simple!
Address: Unit 1, 61-63, Wallis Rd, London, E9 5LH
Replenish Refill Store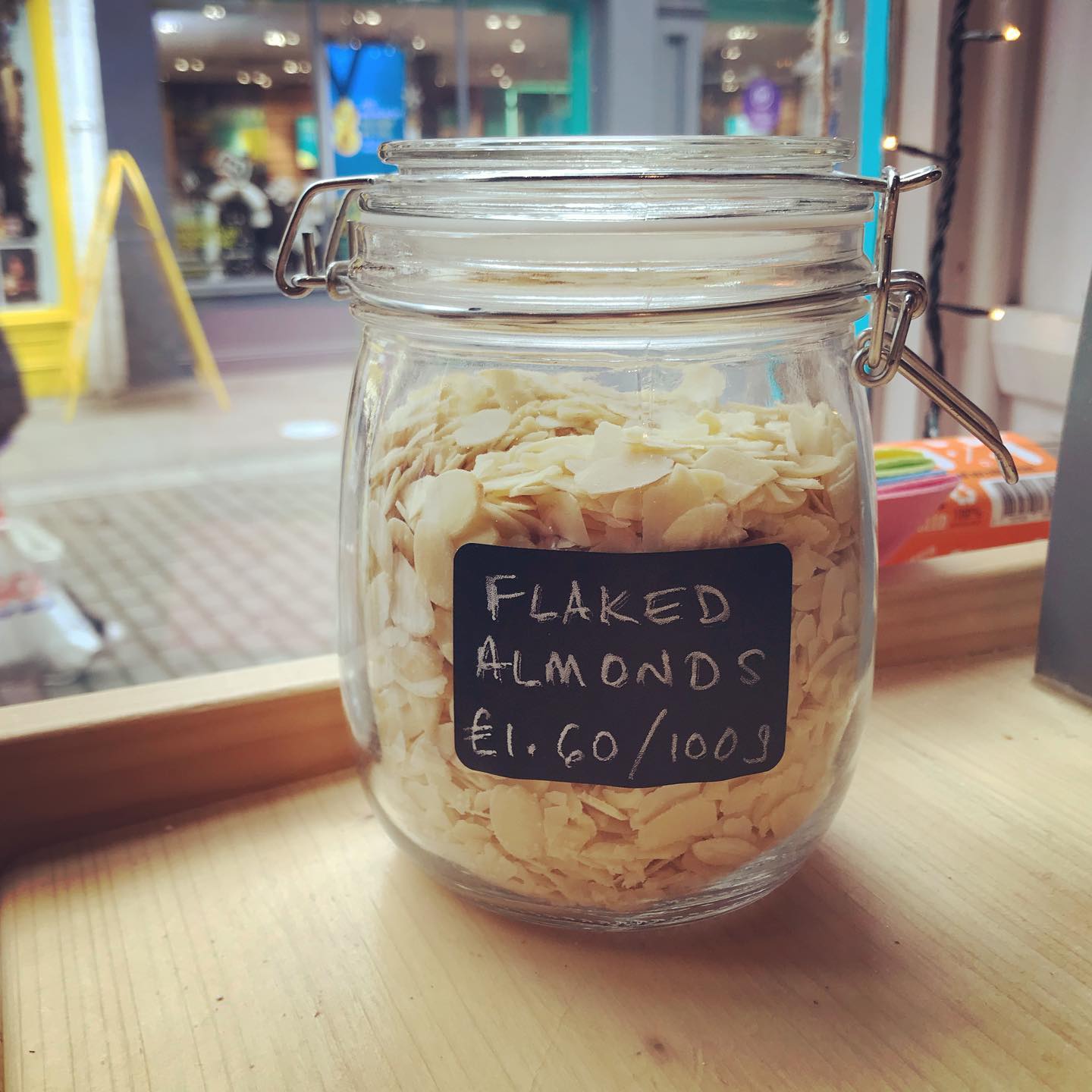 The lovely founder of Replenish Refill Store has been a Hertford resident all her life. As the result of her love of the gorgeous town and the surrounding countryside, she decided to offer her local community the option of zero-waste shopping.
More so, the business is a Community Interest Company (CIC), meaning that the business has pledged to make 50% of the profits available for environmental projects locally, as well as sustainability projects and relevant educational workshops within the community.
Please note that the shop is temporarily closed, as they are on the look out for a new suitable location. They welcome suggestions for a new place, so feel free to reach out if you know of one.
Address: n/a
Do you know a zero-waste shop in your area? Get in touch and we will put them on the list for others to discover!
---
Subscribe
Join the newsletter to get the latest updates.
---
---