As Earth Overshoot Day 2019 came earlier than ever, one thing is increasingly evident: a day, a week, or a month is not enough time to focus on restoring the health of the planet.
In the words of Chief Seattle of the Squamish and Allied Tribes: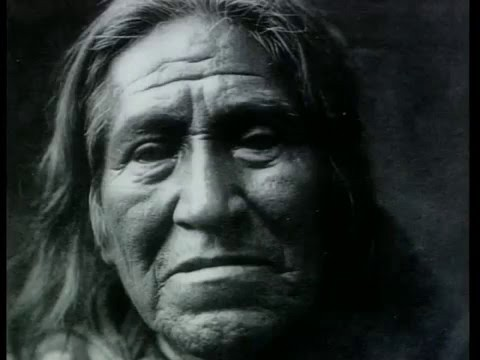 "Humankind has not woven the web of life. We are but one thread within it. Whatever we do to the web, we do to ourselves. All things are bound together. All things connect."
To each one who joined in the beach cleanups, tree planting projects, Plastic Free July, and other environmental activities all around the world: we hope your actions inspire seeds of growth and awareness.
Our team at NatureHub has been working to deliver the latest 2.0 version of our mobile app, where we added more tools and features to support your sustainability efforts and help you find more ways you can be the change you wish to see.
What's new in NatureHub 2.0?
After hearing your feedback, we realized finding "good, green, and local" wouldn't be enough. So we spent the past months making NatureHub a place that's easier for you to build a community around you and share personal inspirations.
So now, in addition to being able to find products, businesses, and recipe ideas that support your eco-friendly decisions and health needs, we've added a bunch of new features to NatureHub app.
Now you can:
✨ Personalize your account to a T
✨ Attach articles, videos, and other posts to your profile
✨ Get more rewards with the updated rewards system
✨ See what's happening in your neighborhood with the new inspiration feed
✨ Add and join groups of like-minded community members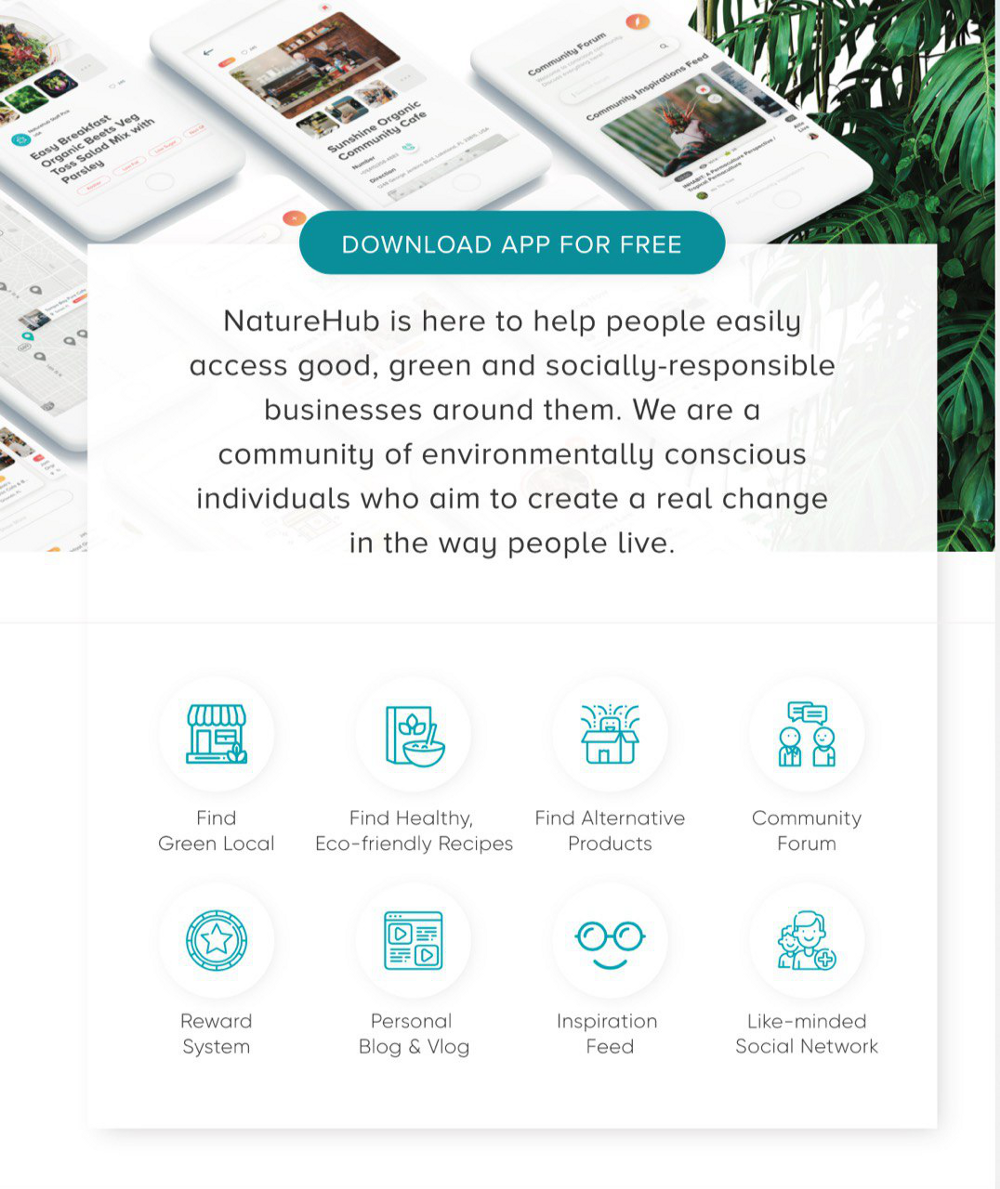 We're already working on version 3.0 and NatureHub marketplace which will have more features to help conscious consumers find and support green local businesses. If you have any ideas, do let us know at hello@naturehub.com!
Join us
NatureHub was created by created by a small team of dedicated developers, and we need your support. More than anything, we just need people to use the platform and help others find awesome hidden gems in your community that will enable healthier ways of living.
Anyone who is interested in being a contributor or a local ambassador, send us an email hello@naturehub.com and let us know how you'd like to be involved.
Why it's so important
We live in a world of abundance, where it is possible for every species, including our own to thrive. Yet our health, the environment, and local communities are sacrificed as a result of our chronic overconsumption.
The empowerment of conscious choices, personal responsibility, and connectedness to each other is critical for us to transition from the existing paradigm ruled by greed to one guided by compassion. Treasuring our planet, protecting our own health, and promoting the vibrancy in our communities just make perfect sense!
And we need your help bringing this platform to life so we can accelerate the change.
---
Join the budding community of conscious consumers right now and help save the planet! The NatureHub Conscious Community app is now available on both Google Play Store and iOS App Store.
Download it here: Apple iOS   •  Android

---
Subscribe
Join the newsletter to get the latest updates.
---
---