Organic farms are a quickly growing marketplace where conscious consumers can go to get their fix of healthy, nutritious, and sustainably grown produce. All kinds of organic goodness is available, from fruit and veg to grains to the likes of honey, herbs, botanical medicines, and much, much more.
If you live in North Carolina or planning a trip there soon, we've put together a handy guide on the best organic farms in NC. We've got 11 right here for you to take a look at, so without further ado — let's make a start!
1. New Sprout Organic Farms (Asheville)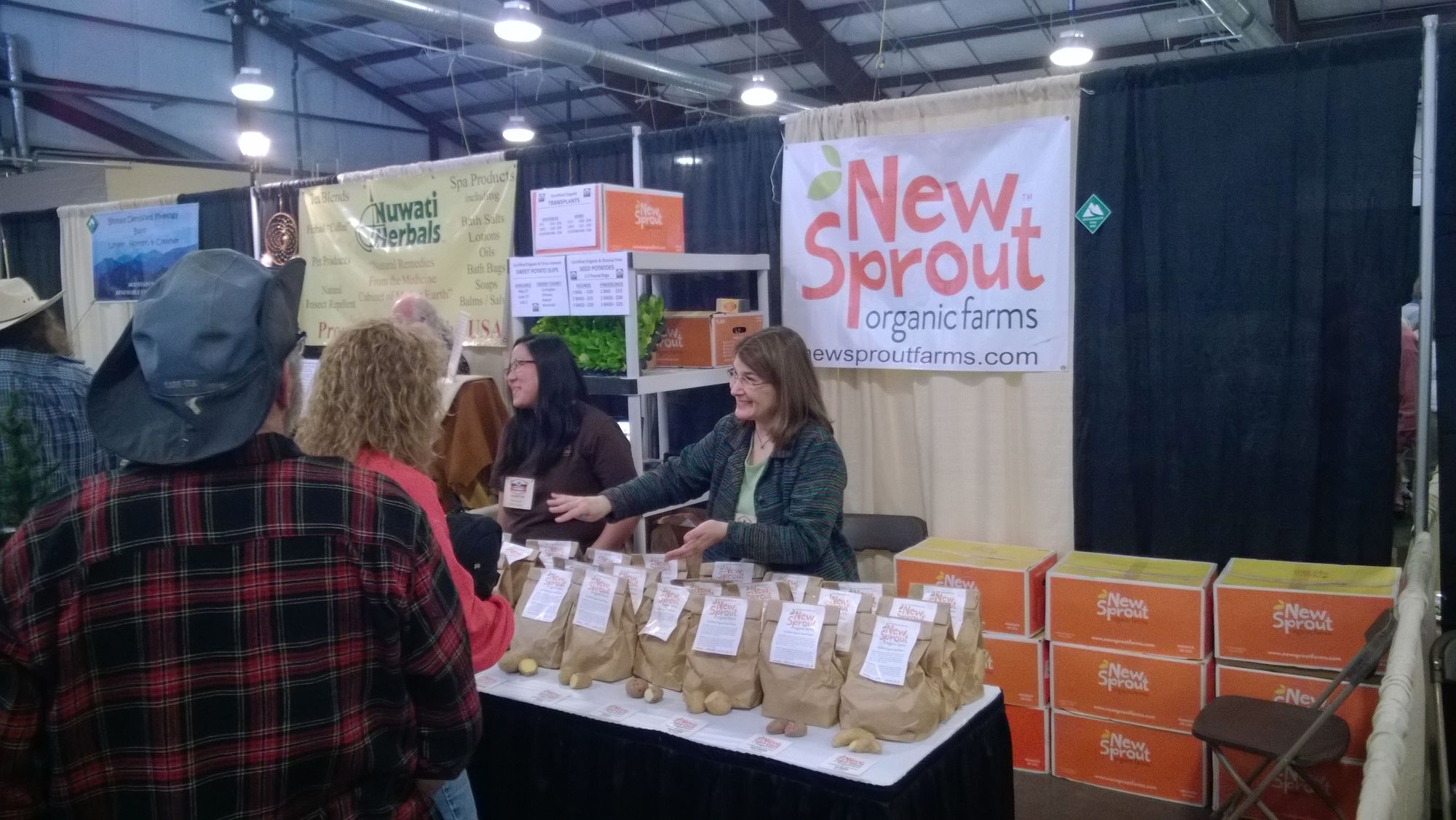 New Sprout Organic Farms covers ten organic farms across Asheville (and further afield). With so many acres from which to grow organic produce, you can expect New Sprout Organic Farms to have pretty much everything you want, from seed potatoes to seed garlic.
They partner with farms that only grow certified organic produce, which means zero herbicides, fertilizers, pesticides, or anything else of that nature.
What else? Their website contains an up-to-date monthly rundown of all the delicious fruit and veg that is in season and thus available at their farms. During August, for example, you could get your hands on kale, peppers, sweet potatoes and more.
Online shopping? Yes.
Address: 190 Eastside Dr, Black Mountain, NC 28711
Visit New Sprout Organic Farms

2. Olivette Farm by Joe & Daniel (Asheville)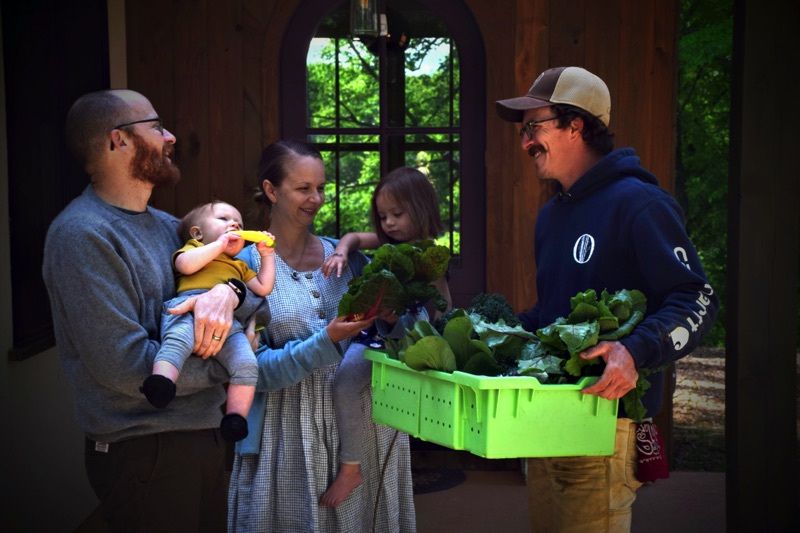 Olivette Farm by Joe & Daniel is a 346-acre farm and community that uses an alternative to the conventional farming model. Here, you'll find a biodiverse farm that sells veggies, fruits, and flowers. What could be better?
What else? Olivette Farm has a regular blog that discusses a variety of topics including community-led projects and updates from the farm. You'll also get to meet Joe and Daniel here!
Online shopping? No.
Address: 1069 Olivette Rd, Asheville, NC 28804
3. R Farm (Asheville and surrounding areas)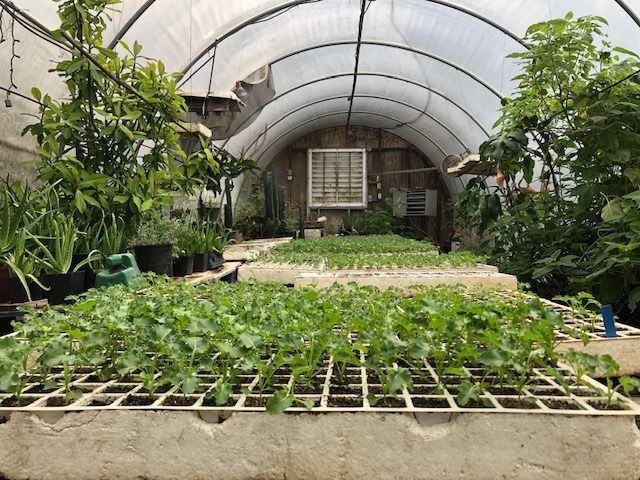 R Farm is an organic farm that sells seasonal produce to Asheville residents and businesses (restaurants, cafes and the like), as well as surrounding areas. Here, you can buy all kinds of fresh, organic produce, including basil, lettuce, fennel, winter squash, potatoes, leeks and more. Perfect for all your home cooking needs!
Online shopping? No.
Address: DM R Farm on Facebook for more information.
4. Ivy Creek Family Farm (Barnardsville)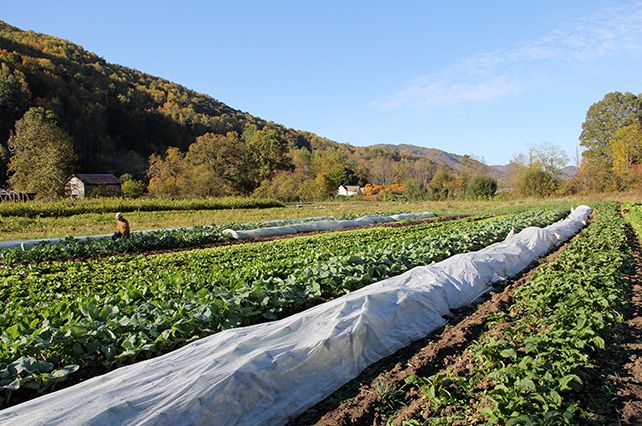 Ivy Creek Family Farm harvests organic, freshly grown vegetables every single week. They sell to residents, as well as restaurants, and they've been going strong for 12 years so far!
Working with care and love, Anna and Paul run their 38-acre farm with the help of dedicated apprentices who believe in the nourishing qualities of fresh, organic produce.  
What else? Each year, Ivy Creek Family Farm donates a huge amount of produce to those in need.
Online shopping? Yes.
Address: 390 N Fork Rd, Barnardsville, NC 28709
5. Clem's Organic Gardens (Pisgah Forest)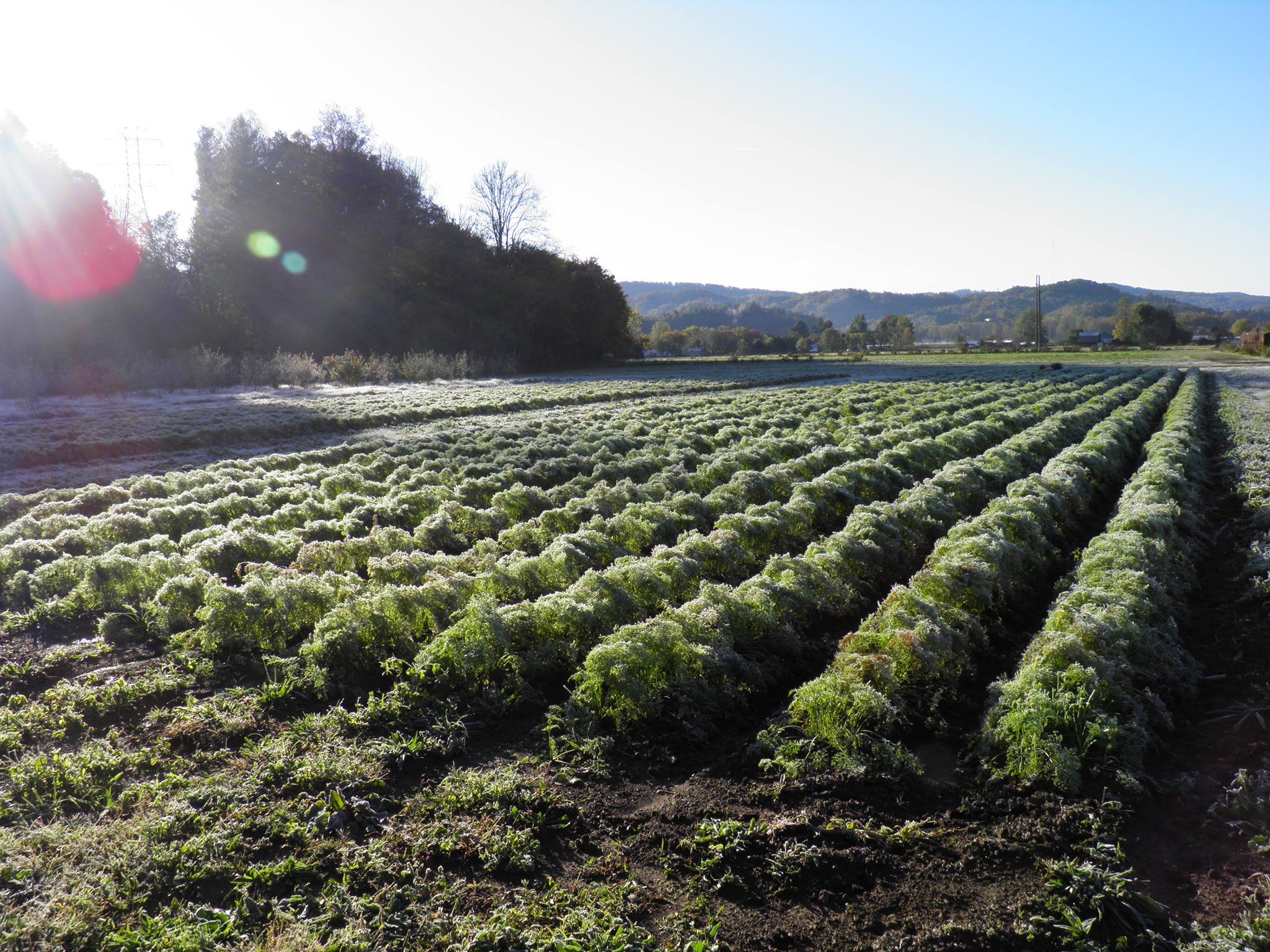 Clem's Organic Gardens is all about sustainable agriculture, strong local communities (and economies) as well as — of course — nutritious food that makes us feel great.
With strong community ties and a food system that supports the environment, the community, and their workers, Clem's is the place to visit if any of their values resonate with your own.
What else? Clem's has a local food guide on their website that puts you in touch with local businesses that stock the organic, sustainable goodies you're craving.
Online shopping? No.
Address: 858 Davidson River Rd, Pisgah Forest, NC
6. Haw River Mushrooms (Graham and Saxapahaw)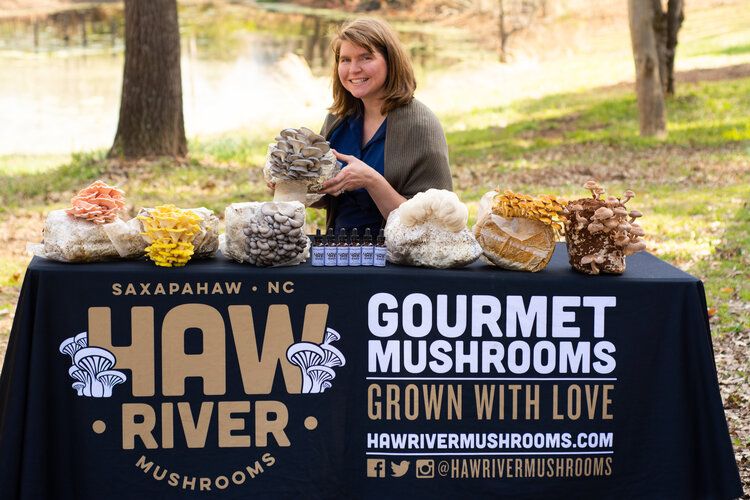 What's better than mushrooms, really?
Haw River Mushrooms is a family-owned mushroom farm that — as you might have guessed — is all about the mushrooms. They sell wholesale, but they also ship directly to the conscious consumer, and their repertoire of mushrooms include cinnamon caps, shiitake, black pearls, and many more.
You can pop along to numerous farmers markets in North Carolina to purchase their mushrooms, or you can shop online.
If anyone knows their mushrooms better than Haw River, we'd love to meet 'em!
What else? They offer mushroom-related workshops for the general public.
Online shopping? Yes.
Address: 7034 Whitney Rd, Graham, NC 27253
7. Olde Carthage Farm/Berry Farm (Carthage)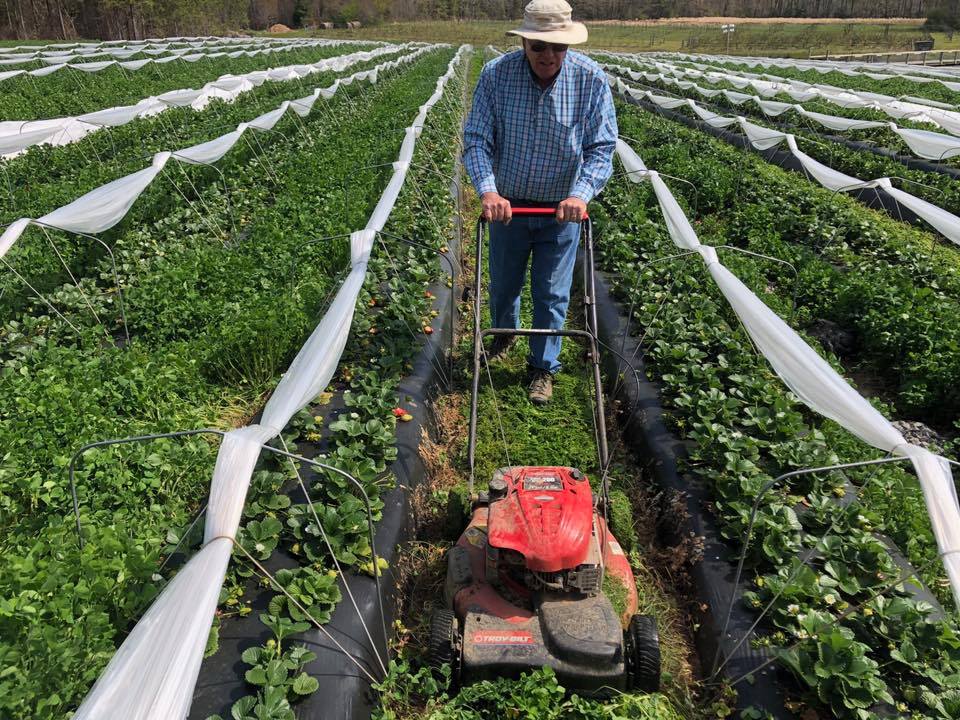 Olde Carthage Farm is a family-owned certified organic farm that specializes in tomatoes, grapes, berries, and flowers. They handpick all your orders, or you can pop along and pick your own!
Although the farm is still in its infancy, Jane and Harvey are determined to make it work, and they have been busy at (along with their songs) it since 2009.
What else? Jane and Harvey are also keen bird lovers. If you take a ride up to the farm, you'll have the chance to spot some beautiful species. Take your camera!
Online shopping? No.
Address: 2270 US-15, Carthage, NC 28327
8. Lucky Leaf Gardens (Harrisburg)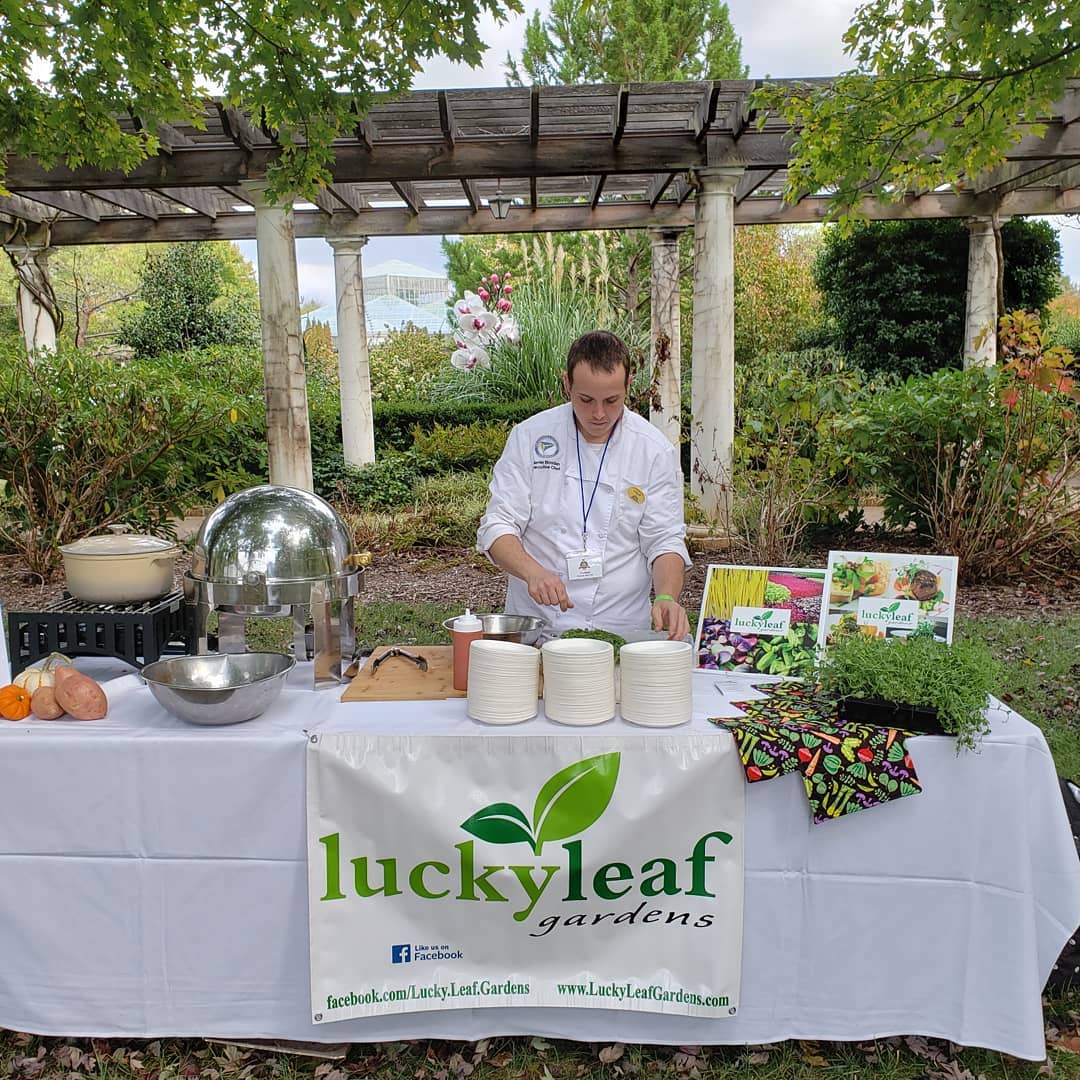 Lucky Leaf Gardens specialize in organic micro greens. Some of their soil grown microgreens include broccoli, basil, beets, cabbage, cress and clover. Mhmm. It's all good stuff, it's all harvested by hand, and all orders are ready to be picked up a day after you put your order in!
What else? Their forest farm hosts regular workshops and classes where you can meet new people and learn new things.
Online shopping? Yes.
Address: 987, Harrisburg, NC 28075
9. Banner Greenhouses (Nebo)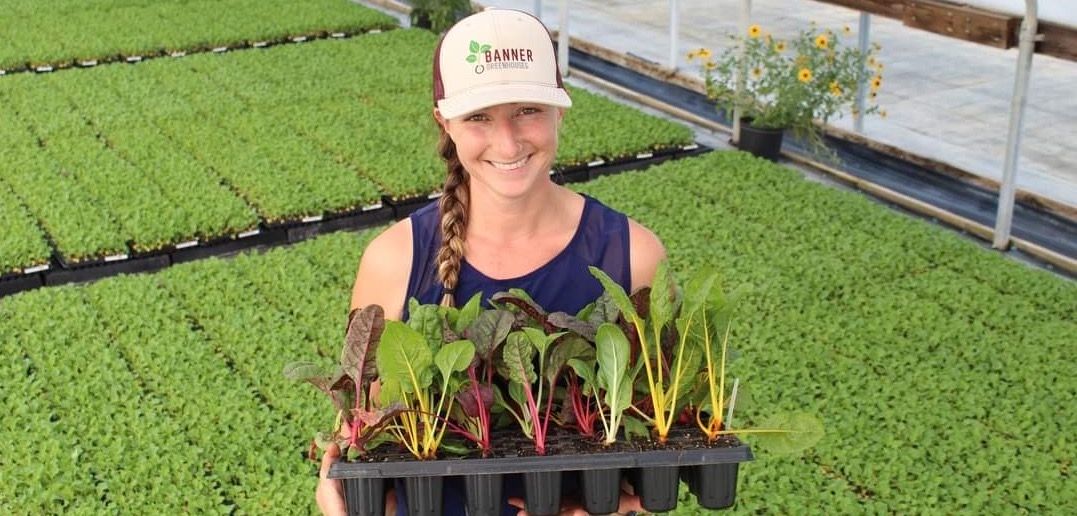 Banner Greenhouses is a family-owned, second-generation greenhouse grower. They produce and sell CCOF certified organic flower and vegetable transplants. All plants are grown to order, and their produce includes hemp plugs, grafted tomatoes, teddy dill, spicy bush basil, eastern magic broccoli, and much, much more.
What else? Banner Greenhouses support numerous local initiatives. For example, they donate plans to local schools and support the McDowell and Burke County Extension Master Gardeners programs.
Online shopping? Yes.
Address: 2239 S Creek Rd, Nebo, NC 28761
10. Humble Roots Farm (Wilmington)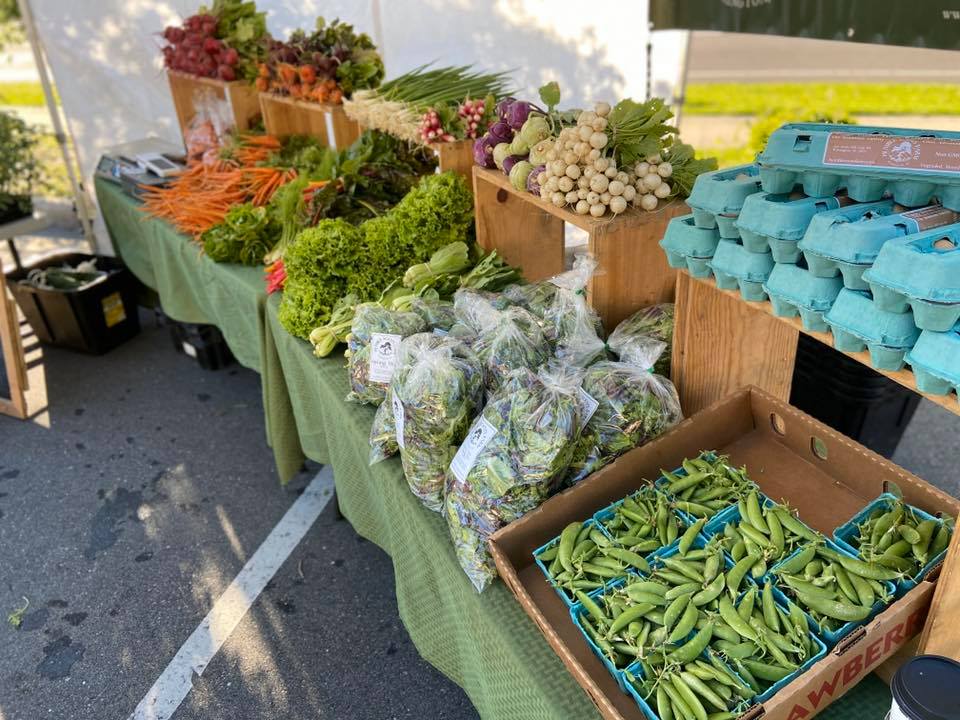 Humble Roots Farm provides locals with pasture raised poultry and eggs, fresh cut flowers, and a variety of seasonal produce. Run by Kyle and Katelyn Stenersen, it's a family-owned business that aims to contribute to, and promote a balanced soil ecosystem.
What else? Humble Roots Farm specializes in Thanksgiving turkeys, and take orders months in advance.
Online shopping? Yes.
Address:  1247 Scotts Hill Loop Rd, Wilmington, NC 28411
11. Eagle Feather Organic Farm (Marshall)
Located in the homely Blue Ridge Mountains, Eagle Feather Organic Farm is — among other things — a Native Botanical Sanctuary. They grow organic medicinal herbs, including goldenseal and ginseng, as well as various other woodland botanicals.
Products include a cold and flu tincture and elderberry tincture.
What else? The farm sells books and posts videos, and also gives tours, classes and even apprenticeships on how to grow beneficial herbs.
Online shopping? Yes.
Address: 300 Indigo Bunting Ln, Marshall, NC 28753
Visit Eagle Feather Organic Farm
---
For more sustainable good food places in North Carolina (or anywhere else in the U.S.), be sure to sign up for NatureHub! 😉
---
Subscribe
Join the newsletter to get the latest updates.
---
---