Oregon is one of our favorite places. It's got food festivals, great people — and it's also got more organic food stores than you might have thought.
Yup, Oregon is super on-board with doing its bit for our beloved planet. If you're on the lookout for fresh, organic, and ethically sourced products in your hometown, we've got you covered.
Join us as we take a look at the best organic food stores in Oregon!
Alberta Cooperative
Alberta Cooperative started life in 1997 when neighbors decided they wanted a place at the heart of their community where they could get their hands on healthy, natural food products that were also affordable.
Still community-owned to this day, Alberta Cooperative's beautiful building stocks organic foods, zero-waste household items, and all your everyday groceries, from tea to coffee to — of course — maple syrup!
They also specialize in more niche dry goods that will really give your dishes a kick, such as molasses, vegan mayonnaise, and nut butters.
What else? Because Alberta Cooperative is community-owned, you can become an owner, too!
Online shopping available: No.
Address: 1500 NE Alberta Street, Portland, OR 97211
Bob's Red Mill
When you want to bulk buy your cereals, breakfasts, nuts, seeds, grains, and flour, you can always count on Bob's Red Mill. Described as an "employee-owned manufacturer of whole foods," the joint was founded by lovebirds Bob and Charlee who loved each other — and they also loved as healthy, organic foods (and delicious vegan cookies, just saying, mhmm).
Fast forward to the modern day, and Bob's enthusiasm continues to thrill his employees and customers alike. He and his merry band of men and women have helped to bring the store into the modern world, with the website featuring a top-notch blog that's regularly updated with meal ideas and tips. They're also super active on social media. Check them and their cakes out!
What else? Bob's Red Mill also sells world-class gluten-free products.
Online shopping available: Yes.
Address: 5000 SE International Way, Milwaukee, OR 97222


Natural Grocer's
The clue is in the name with this one! Natural Grocer's are all about sustainability, clean and healthy living, as well as filling your belly with gooooood food. You can buy the usual here — beans, nuts, seeds, and baking supplies. Natural Grocer's also stock a lot of the harder-to-find stuff, such as Tamari sesame.
Like Bob's Red Mill, their website is stuffed with healthy recipes to give you a bit of inspiration, and the staff are always friendly, warm, and ready to help you.
What else? Natural Grocer's offer free nutritional education via their Nutrition Center, which you can find on their website.
Online shopping available: No.
Address: 3975 SE Powell Boulevard, Portland, OR 97202
Sheridan's Fruit Market
If there's one thing NatureHub likes better than a fruit market, it's a fruit market with real history behind it. Founded wayyyy back in 1916 by John Sheridan, this fruit market is now owned by the Poleo family, who bought it in 1946. With a focus on top-quality groceries and convenience foods, Sheridan's Fruit Market sells all your basic needs in bulk, from nuts and spices to dried fruits and grains.
Ideal for families as well as specialty cooks, Portland's number one fruit market is always alive with rich smells produced by the likes of radicchio and sweet onions. They're also 100% dedicated to zero waste and doing their bit for this great planet of ours.
What else? Despite its name, Sheridan's Fruit Market also specializes in meats. We also love the cute little gift boxes you can buy.
Online shopping available: Yes.
Address: 409 SE Martin Luther King Jr Boulevard, Portland, OR 97214
Mother's Natural Grocery
Mother's Natural Grocery is a warm, friendly, and inviting specialty food shop. It might not be super active on the internet but make no mistake — this charming little store is still up and running. They just like to keep things old school. 😉
Owned by a couple of local ladies and located in Oregon, Mother's Natural Grocery stocks all kinds of good stuff, from nuts, seeds, beans, and grains, to teas, coffee, dried fruit, and bread.
What else? As well as lots of healthy food, Mother's Natural Grocery also stocks Castile soap and books. They're also open Sundays!
Online shopping available: No.
Address: 975 Second Street S.E., Bandon, OR 97411
People's Food Co-op
You can't beat a co-op. You also can't beat one that says they're "committed to providing access to the best, most sustainably sourced groceries available."
That's the People's Food Co-op's pledge to the people of Portland. A community-owned whole foods store, they're more than just a food store — they also fight for economic justice, social justice, as well as human and animal rights.
Their produce is mainly bought from local farmers and includes the likes of eggs, nuts, sauces, seeds, beans, legumes, teas, and coffee.
What else? The People's Co-op hosts live music events and cooking demos.
Online shopping available: No.
Address: 3029 SE 21st Avenue, Portland, OR 97202
Ashland's Own Shop'n Kart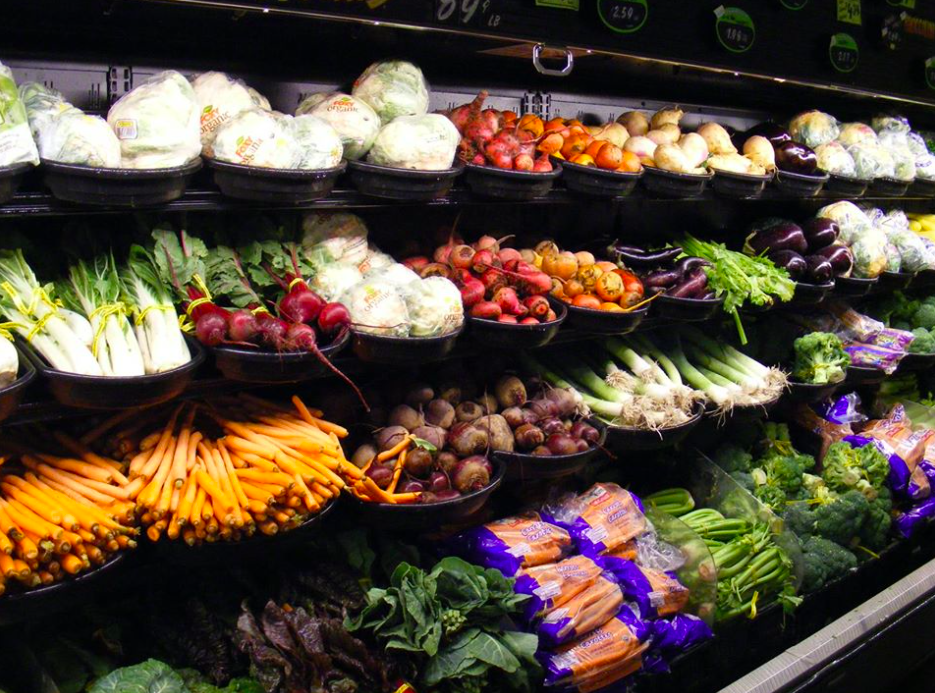 Based in Ashland, Oregon, independently owned Shop'n Kart is a grocery store that mixes their shelves with organic and natural foods as well as produce from conventional brands.
Most of the produce in the store comes from local growers, and while the prices are low, the quality remains high.
Shop'n Kart's USP, however, is that it sells its produce in bulk. From the likes of ramen noodle bricks to pastas to sweets to spices and everything in between, Shop'n Kart is the place to go if you want to keep the costs of your organic food shopping down without sacrificing quality.
What else? Zero waste supplies are in abundance here and include mason jars, metal tins, glass containers, and more.
Online shopping available: No.
Address: 2268 Ashland Street, Ashland, OR 97520
---
For more zero waste hidden gems in Oregon (and anywhere else in the U.S.), be sure to install NatureHub app. 😉
---
Subscribe
Join the newsletter to get the latest updates.
---
---