Today, Julia Morrissey from No Animal Ingredients is joining us to show why buying used furniture is great for your home, your wallet, and the environment — and share her best tips.
Let's dive in!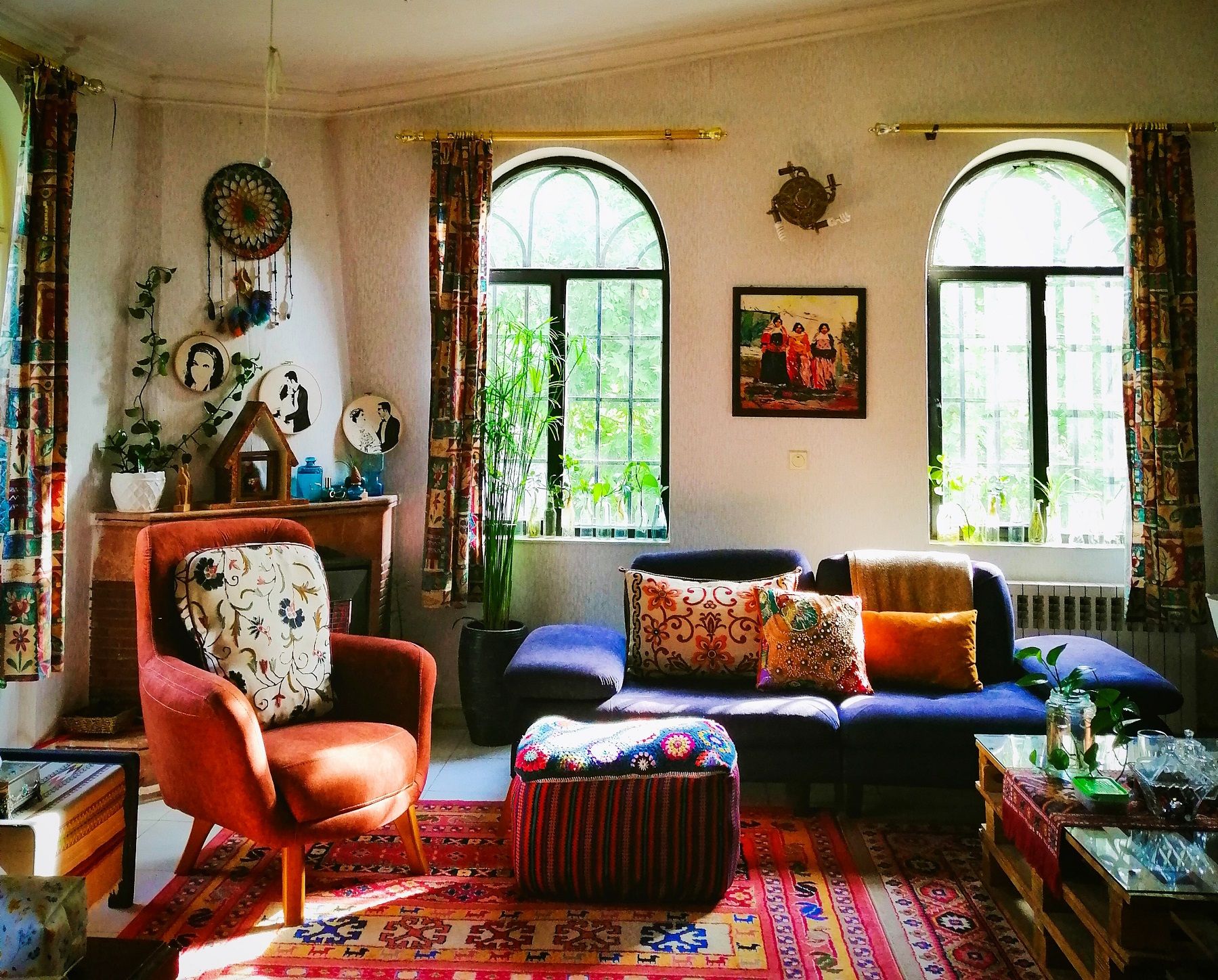 Creating the perfect home is a priority for many people, but it doesn't mesh well with budgets. After an HGTV binge, it's easy to want to fix up your house and make some changes. However, most people don't have an HGTV budget, so how can someone decorate and make the space of their dreams without breaking the bank or negatively impacting the environment?
Used furniture may be the way to go.
Why should I buy used furniture?
For some, the idea of buying used furniture can be a little off-putting, but the benefits often outweigh the negatives. Used furniture is a fantastic way to decorate your home without breaking the bank. Not only is it a money-saver, but it's a more ethical and sustainable choice too!
Buying used furniture is more budget-friendly than buying new
Saving money is the most significant reason most decide to buy used and for a good reason. It's easy to get a great bang for your buck deal on the used furniture market. Because furniture can be so heavy and bulky, many are willing to sell pieces at very low cost just to get it out of their hair. You may even be able to negotiate the price, or even get it at no cost if you offer to come and pick the piece up yourself.
If you're a chronic redectorator and love to stay up to date with the latest styles, purchasing used items that you can refurbish or repurpose is a solid, budget-friendly option.
Old becomes new again
When decor trends fall out of style, different ones take their place — often similar to old styles. For example, there is currently a big swing in mid-century modern furniture, first popularized in the 1950s. Furniture shops from Wayfair to West Elm to even Target are taking advantage of this resurgence in popularity, and their prices match it.
You may be able to find original pieces at a better price than what you can find in stores. Better yet, furniture built decades ago tends to be sturdier and built with better pieces, meaning you'll have a well-made, sturdy piece of furniture to last.
Ethically speaking, used is the way to shop
The furniture industry is one of the most pollutive, least sustainable industries on the planet.
It's incredibly convenient to buy furniture online: just search, click, purchase, and in a week it's at your door. Used furniture pieces are less wasteful since they don't contribute to damaging deforestation practices that lead to biodiversity loss and soil erosion.
Buying new, cheap furniture online not only has an environmental impact of shipping furniture across the country, but it's possible that these pieces were made with unethical labor practices, such as cheap or forced labor.
Where to buy used furniture
There are countless places to buy used furniture to decorate your house or apartment. From online marketplaces to storefronts, there is no shortage of used furniture.
Look online
The best place to start looking for used furniture is online. Below are some popular sites to help you with your search.
Craigslist: Craigslist is an oldie but a goodie for used goods. Generally, when users list their items for sale, they are looking to get rid of it quickly. This can translate to major savings to you. Many sellers will deliver the furniture to your house at a low cost if you don't have a large vehicle that can fit your item.
eBay: eBay is a fantastic marketplace to find vintage pieces. It's an easy-to-use platform where you can search for exactly what you are looking for. If you're not into bid wars, then search for auctions that have the "Buy It Now" option.
Etsy: Etsy is a treasure trove of unique, vintage pieces. You can find one-of-a-kind pieces from kitchen tables to living room chairs.
Facebook Marketplace: Similar to Craigslist, Facebook Marketplace is a great way to buy used furniture locally. It's a community-driven marketplace that makes it easy to find the kinds of pieces you're after. If you're sick of hunting, you can create "ISO (in search of)" posts and tell sellers what you're interested in.
Check out local venues
While online shopping is certainly easier than in-person purchases, sometimes nothing beats seeing the piece for yourself before you decide to buy. Here are some common stops for buyers.
Consignment shops: Local consignment and antique shops are generally a wealth of used and vintage furniture. While they may be a little pricier than some other places, they are usually in good condition and won't need much work.
Goodwill: Goodwill's inventory is constantly changing, especially in large cities. Take a trip to a big city close to you, and it's likely you'll find furniture in good condition that the previous owners just wanted to get rid of quickly. These pieces will usually be cheaper than the ones you find in consignment or antique shops, so it's a budget-friendly way to shop.
College towns: It may seem weird at first, but college towns are a fantastic place to find used furniture. With so many young people moving in and out, it's common to see furniture on sidewalks, driveways, and by dumpsters during the end of the school year. A lot of this furniture will be cheaper, but many will also be getting rid of some items that their parents or grandparents gave them.
Tips for buying used furniture
Once you start searching for used furniture, you'll be surrounded with options. But, not all used pieces are created equally. Here are some tips to consider before you buy. You can also consult this comprehensive used furniture buying checklist.
When seeing pieces in person
Test, test, test: Make sure the item works! If it's a desk, make sure that the drawers come out easily, it's not wobbly, and that all of your work from home items can fit. A sofa needs to be comfy, free of lumps, and not sink when you sit. A chair with uneven legs will make it impossible to relax in, no matter how pretty it is.
Consider DIY: DIYs can turn into DI-Why's fast — but there are easy ways to give new life to furniture at home. Painting, adding new finishings like handles and other hardware, and other tweaks can make your used furniture the perfect touch in your home.
Buy just what you need: When you see affordable furniture, it can be hard to say no. Try not to buy impulsively and just buy items that will really fit into your home.
Don't be afraid to ask for discounts: Furniture sellers are oftentimes just ready to part with their items in a hurry, so don't be afraid to ask for discounts. They will most likely be willing to go down in price or sell in bundles to save you money.
What to avoid
Mattresses: Just say no to used mattresses. The low cost can be tempting but can cost your health in the long run. Not only do you run the risk of bed bugs, mold, and other health hazards, sleeping on a used mattress can wreak havoc on your back, shoulders, and neck. It's important to get the right kind of mattress that will let you sleep comfortably, and used ones won't let you do that.
Furniture with odors: It can be nearly impossible to rid furniture of strong smells once they are exposed. Furniture that has pet odors, smoke, or other dirty smells is not worth it—and it may stink up your house, too.
Heavily used furniture: There is a difference between used and heavily used. The latter being something you may want to avoid. Used furniture may not be structurally sound, causing the potential to get hurt or for it to break. Heavily used upholstered furniture can also be a pain to fix, like a lumpy sofa or saggy pillows. It's best to say no to these types of pieces.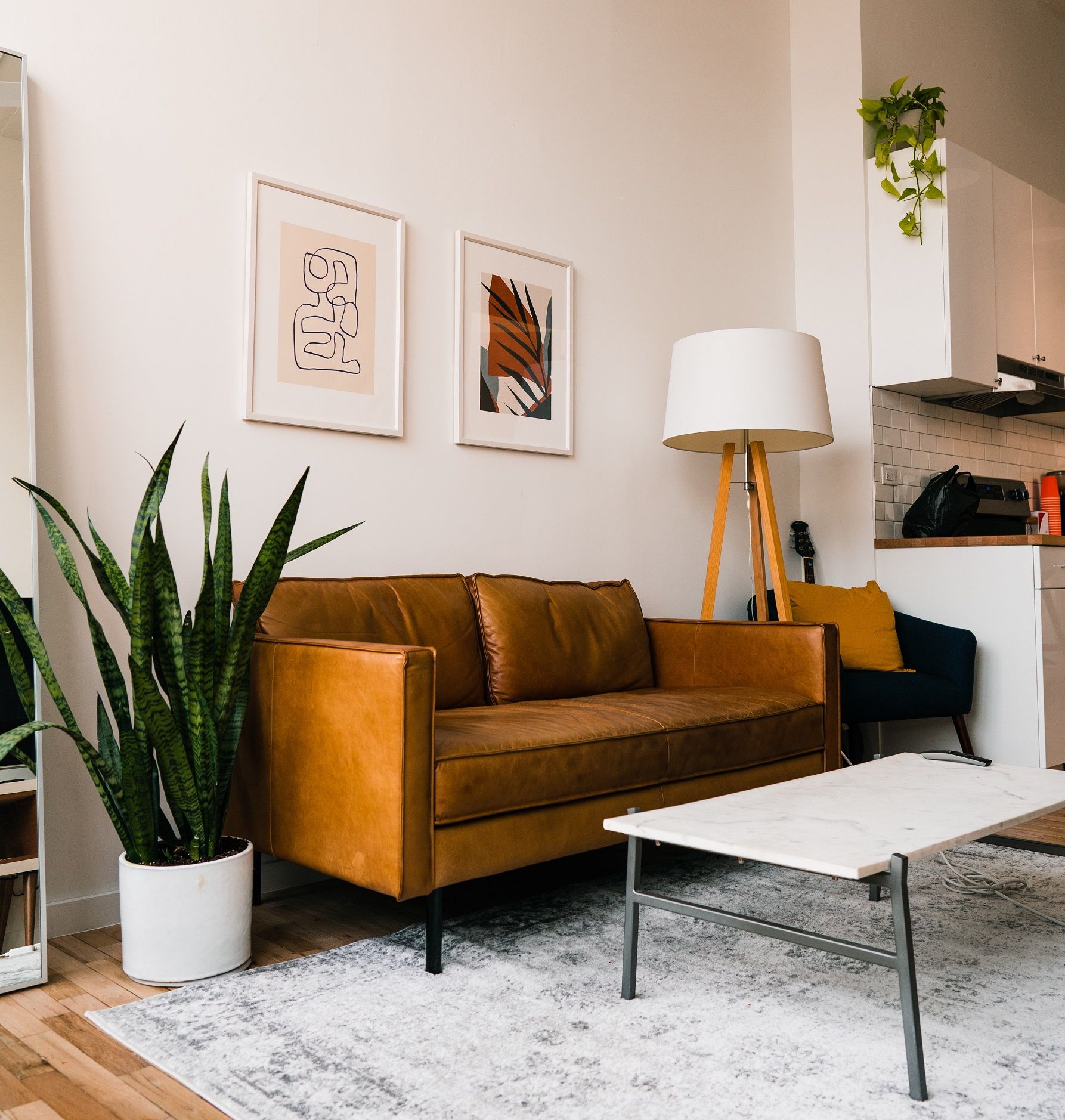 Buying used furniture has significant benefits. Whether you're concerned about keeping your piggy bank or the forests full, there are many reasons to opt out of purchasing brand new pieces.
---
For more sustainable tips, be sure to sign up for NatureHub! 😉
Sign up